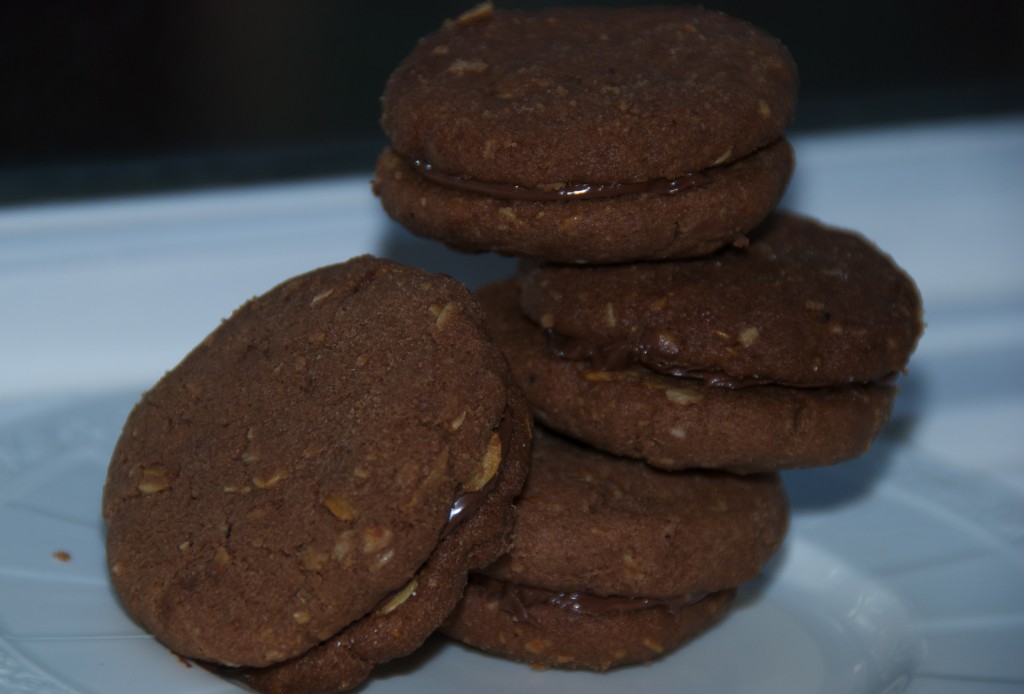 Recently I've been a little down about dessert. Wait, don't panic! I promise this blog hasn't been hacked or taken over by a savory-only scribe. Let me clarify. I'm by no means turned off from consuming dessert (the horror!). I've been turned off from making it.
Every time I'm inspired to bake something special, it's rare that the end product delivers on its promise. Baking a pie or cake or tart takes more care, time and energy than whipping up a batch of blondies or chocolate covered peanut butter balls, but they never seem to garner as many ohs, ahs, and grabs for seconds.
After bringing a supposed-to-be-delicious-but-in-actuality-ho hum apple cake to a family meal I decided to turn in my baking apron. I was officially over it. With so many store bought goodies to choose from in NYC and guests who are always clamoring to bring something, why put in so much time just to be disappointed with the outcome?
I was feeling pretty confident about my decree, until that is, I stumbled across this recipe for Nutella Cookie Sandwiches. I happened upon it in Cucina Italiana, a gorgeous magazine that usually provides more browsing appeal than actual inspiration.
But these beauties? Well, they had me at Nutella. And then they really had me at Nutella Cookie. By the time I finished reading Nutella Cookie Sandwich I was already tying on my apron.
These cookie sandwiches were not short on effort (the rolling into balls and flattening into discs took a lot of time). But they also weren't short on taste or presentation.
They were crisp but not crumbly. They were salty, sweet, and kissed with the oh-so-fabulously-addictive hazelnutty cream that is Nutella. They were equally as good dunked in milk as they were alongside an espresso martini.
My guests and husband raved. I beamed. And maybe, just maybe, I realized that I'm not quite ready to give up on dessert.
Nutella Cookie Sandwiches
Makes about 30 sandwiches
16 tablespoons (2 sticks) unsalted butter
1 cup oats
3/4 cup Nutella
1/2 cup dark brown sugar
1/2 cup granulated sugar
2 cups unbleached all-purpose flour
2 teaspoons baking soda
2 teaspoons kosher salt
1/4 cup Demerara sugar (I used white granulated)
Filling: 1 cup Nutella
Heat oven to 350. Line 3 baking sheets with parchment paper.
In a saute pan, melt 4 tablespoons butter over medium heat. Add oats and cook, stirring frequently, until fragrant and golden, about 5 minutes. Set aside.
In the bowl of an electric mixer fitted with the whisk attachment, combine rest of butter (at room temperature), Nutella, brown sugar and granulated sugar. Beat on medium speed, frequently scraping down the sides of bowl, until fluffy and well combined, about 4 minutes.
In a separate bowl, whisk together flour, baking soda and salt. In two additions, add flour mixture to butter mixture, mixing on low speed until well incorporated, then add oats and mix until dough comes together and oats are incorporated.
Scoop 1 level tablespoon of dough, roll into ball, then flatten to about 1/8 inch thick. Place on prepared baking sheet. Repeat with remaining dough, pacing cookies at least 1 inch apart. Sprinkle with Demerara sugar or granulated sugar. Bake, rotating pans halfway through until the cookies are puffed and golden, 12-15 minutes. Loosen cookies from parchment or transfer to wire rack to cool.
Once cookies are cool, spread 1 tablespoon Nutella over the flat sides of half the cookies. Sandwich cookie with remaining halves.
Note: Unfilled cookies can be stored up to 3 days, filled cookies up to 2 days.