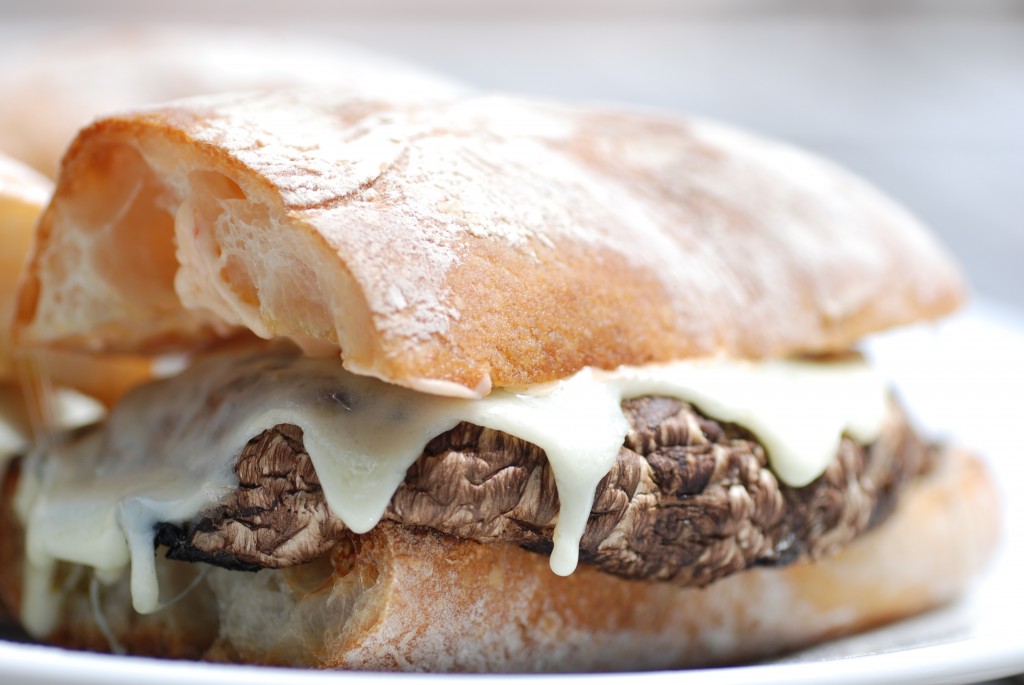 As much as I love vegetables, sometimes there simply isn't a substitute for meat. This is not one of those instances. This ridiculously amazing sandwich is pure vegetarian, but trust me, you won't miss the protein. Not for a second.
One of our summer staples used to be grilled ahi sandwiches with chipotle mayo. They were really, really good. Last year, when my vegetarian sister-in-law came to visit, we called an audible and made her one of these portobello beauties. Lucky for us, we also made an extra one for the rest of us to taste. It was so amazing that we haven't made another ahi tuna sandwich since. This weekend a guest actually exclaimed, "oh my god" after biting into one of them. Yes, a mushroom sandwich can be that good.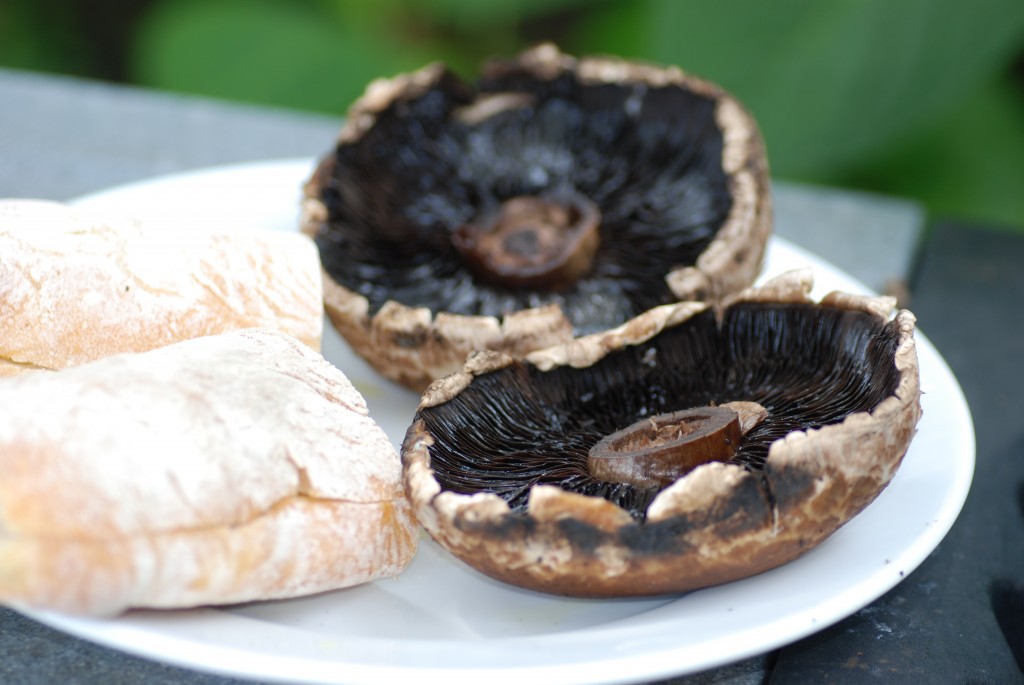 The grilled portobellos have so much heft and density, both in texture and flavor. The melted provolone adds some melty, salty goodness and the creamy and spicy chipotle mayo is what brings it all together. We've actually started making a full jar of the mayo to keep on hand for BLTs, turkey sandwiches, tomato sandwiches, and anything else we can dream up to slather it on.
Another key to this recipe is that the portobellos and ciabatta rolls be of the best quality you can find within a reasonable distance from your home.
Grilled Portobello, Provolone, & Chipotle Mayo Sandwiches
the best looking portobellos you can find
the best looking ciabatta rolls you can find
sliced provolone
mayo (I always use reduced fat)
chipotle peppers in adobo sauce
For the mayo: Chop the peppers, trying to keep the seeds out. Combine with mayo. Sorry – no amounts here, just eyeball and taste. You'll probably need at least a cup for 5+ sandwiches. Remember, you can't have too much of this mayo!
Cut the stems off the portobellos and wipe any dirt from their caps with a damp paper towel. Brush both sides with olive oil.
Cut the ciabatta rolls to the size that best matches your portobellos (sometimes you'll want to cut and inch or a 1/3 off the roll, depending). Brush the insides with olive oil.
Grill the portobellos over medium-high heat, staring caps down and flipping once, until they've lost some of their juices and are cooked all the way through, about 4 minutes a side. Grill the oiled sides of the bread. Place a slice of provolone on top of every cap and remove from heat as soon as the cheese is melted.
Remove the bread from the grill and slather the insides with chipotle mayo. Place a portobello on each roll bottom and cover with its top.