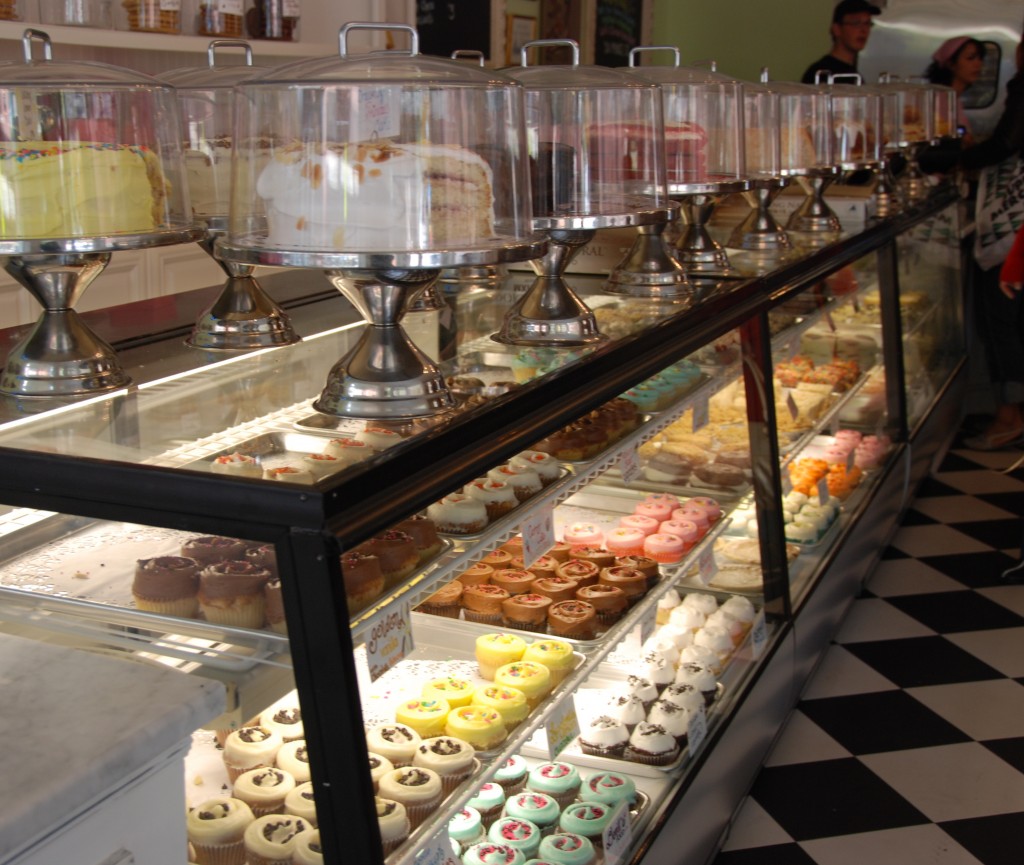 It's hard not to be overcome with giddiness when you step into Little Cupcake Bakeshop, the newest sweet outpost to land in NoLIta. There's enough frosting to paint an entire tenement building. Twice. There's enough sugar to give the whole neighborhood a glucose contact high. The floor is checked in black and white. The cozy tables are marble-topped.
Despite having to schlep from the original Bakeshop in Brooklyn, the staff seemed genuinely happy to be there (perhaps a move to Manhattan is what all Brooklynites secretly dream about?). They oozed such helpfulness and friendliness one might wonder if half their pay is in baked goods.
Before I'd even tasted a single thing I was already plotting: When was the next birthday celebration to which I could bring cupcakes? When could I order a pie for Thanksgiving? Would I ever have to bake again? Expectations were high.
Little Cupcake Bakeshop has sixteen varieties of cupcakes, fourteen three-layer cakes, and a handful of pies, bundt cakes, cheesecakes, and cookies. They also have brownies, bars, puddings, and breakfast muffins and bakeries. It was like my very own version of Willy Wonka and the Chocolate Factory.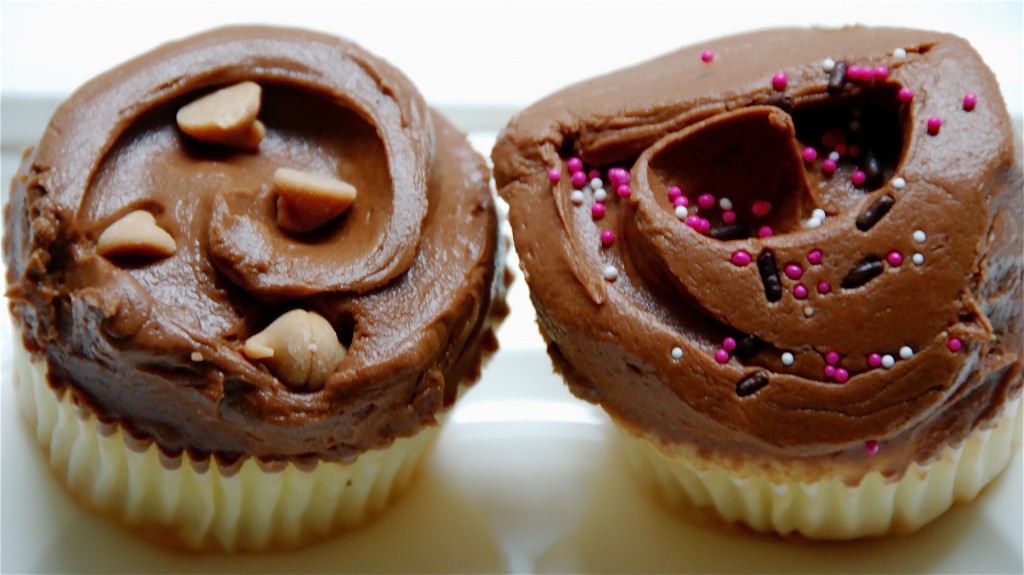 I chose my (and my hubby's) favorite cupcake flavor – Golden Vanilla with chocolate frosting and then added a Peanut Butter cupcake and a Rocky Road bar for good measure.
Despite their ascension up the trendy ladder, so many cupcakes fail to wow. This city is a glaring example of cupcake mediocrity: Magnolia, Crumbs, and the Cupcake Cafe to name a few. A cupcake is only as good as its frosting and often frosting is either too sweet or not sweet enough. Sometimes it isn't creamy. Sometimes the cupcake-to-frosting ratio is off. There are no such missteps at the Bakeshop.
The frosting is ridiculous. Ridiculously good, ridiculously creamy, and ridiculously slathered on. These little cuties aside, it's some of the better frosting I've had in this city. The cupcake itself is the ideal size and is just moist and flavorful enough to carry its decadent topping.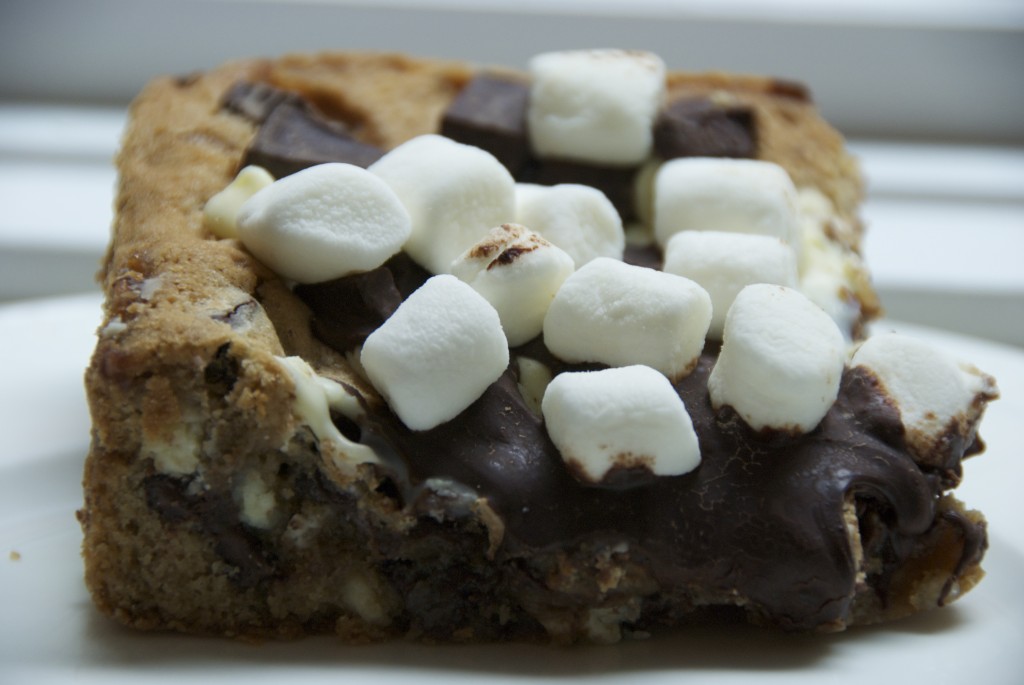 The Rocky Road bar hit yet another high note. It's sunken in the middle, letting you know that it was pulled from the oven at that all important time to ensure optimal gooeyness. The marshmallows – often annoyingly sparse in treats bearing the Rocky Road name – were in full effect, pervading every bite. It tasted of home cooked, unprocessed deliciousness.
My husband confidently declared that these were the best treats I'd brought home in a long time. (If you're a faithful reader of this site, you know I bring home a lot of treats.) I couldn't agree with him more.
Who's up for a birthday party?
The Little Cupcake Bakeshop is located at 30 Prince Street (at Mott).
212.941.9100