Feast your eyes dear eater-friends, CleanedMyPlate has been polished and shined! I'm thrilled with the new site navigation and based on the requests I've been getting over the past few months, I have a feeling you will be too.
Along with the redesign process came two reconfirmations. First, I'm insanely fortunate to have a husband who is not only a master of all things grilled, but also a master of all things technological. This site would not be what it is without his help. Second, it's insanely difficult to succeed in the restaurant business. This was verified when I added a (closed) designation to all restaurants that had shuttered since I posted a review. There were many.
So how do we thank a tech-savvy hubby and celebrate a NYC restaurateur who is trying to succeed in NYC's food landscape? We patronize Francois Payard's new Greenwich Village bakery, FPB, to pick up "thank you" sweets!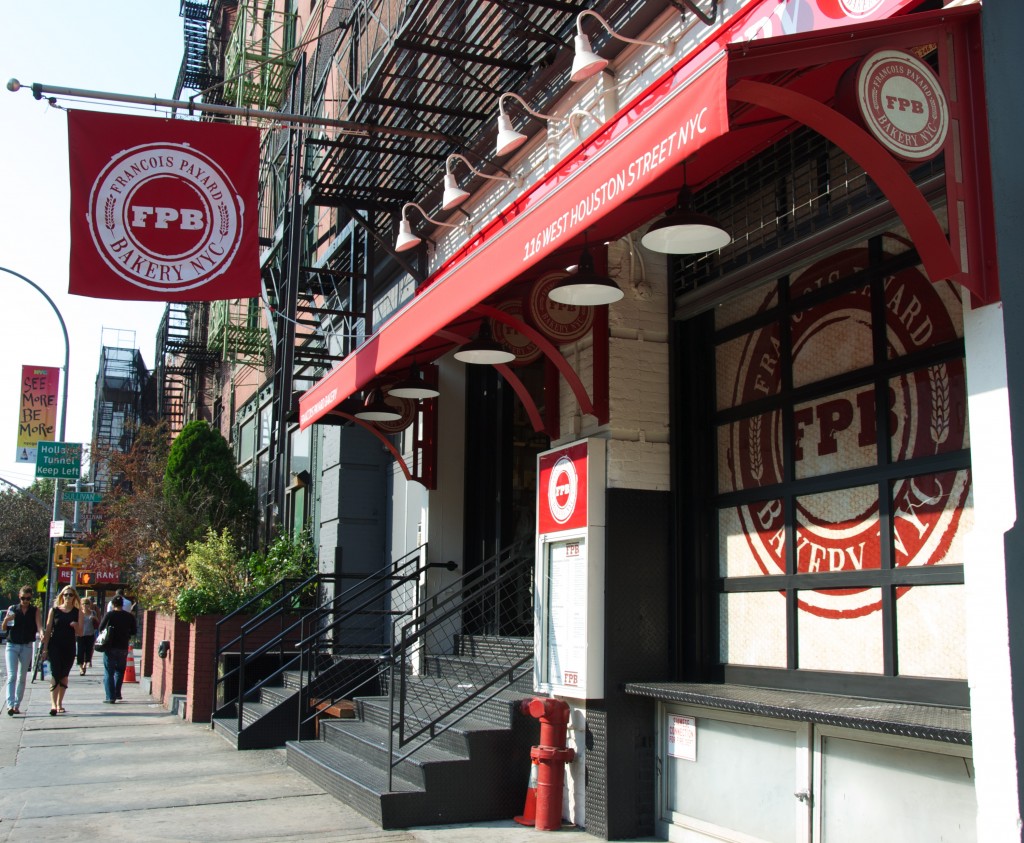 Payard used to have a restaurant and extensive bakery/cafe on the Upper East Side. Last year it was forced to close due to a variety of woes. In this instance us Downtowners are more than willing to take the UES's sloppy seconds, which in the case of Payard and baked goods, are very far from sloppy.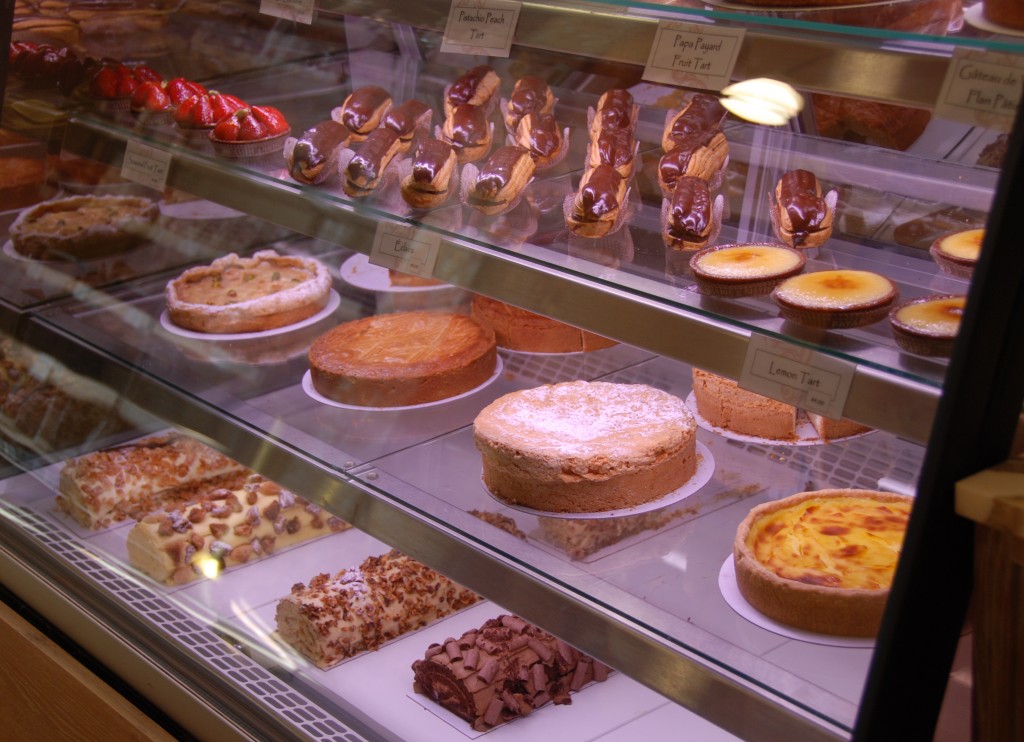 Payard's bakery on the Upper East Side was overstuffed with pastries and truffles galore. There were way too many doilies. At FPB, Payard seems to have read the neighborhood just right. There's a refreshing simplicity – both in the atmosphere and the pastry cases – that's well suited to the no-frills sidewalks of Houston Street. It's less patisserie, more bakery.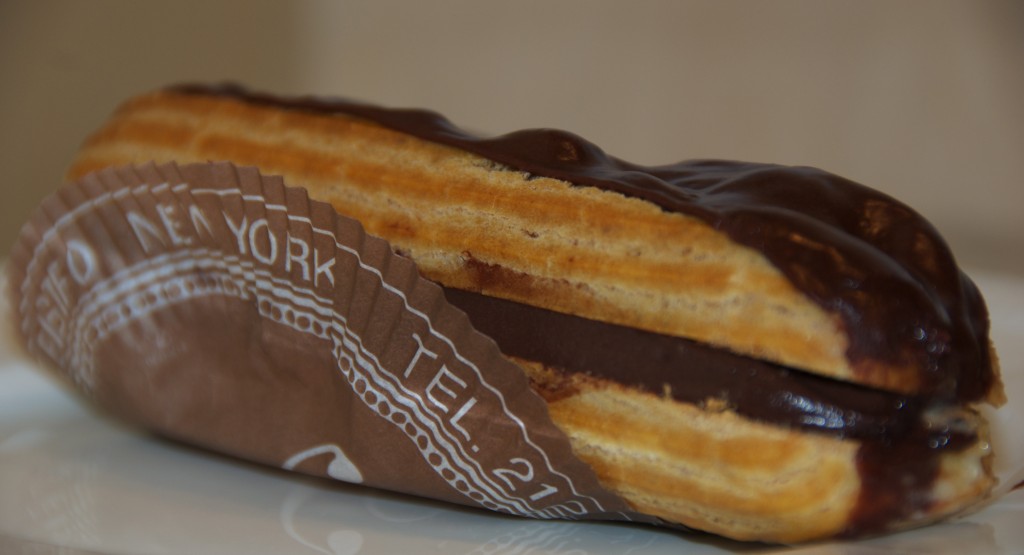 Though I prefer vanilla-filled eclairs, when the friendly woman behind the counter told me that these chocolate-filled ones had just come out of the bakery (yes, it's right there at the back of the store), I couldn't resist. The chocolate mousse filling wasn't overpowering and played nicely with the slightly sugary icing. Overall a good eclair, but not an amazing one.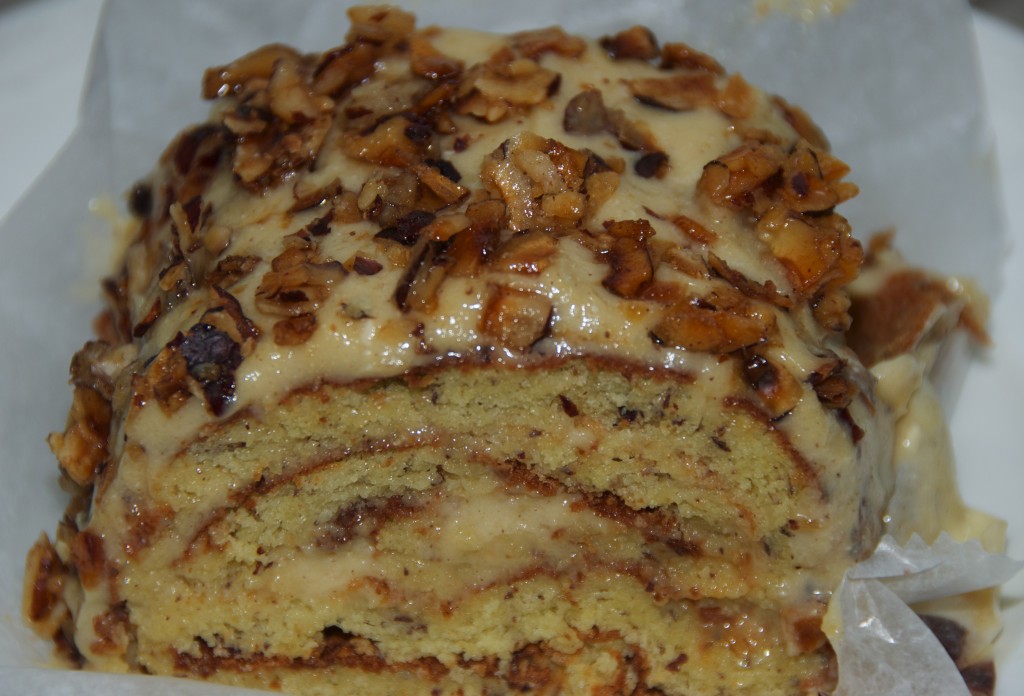 Payard has a beautiful line-up of rolled cakes: chocolate, chocolate-raspberry, orange blossom, vanilla, and hazelnut. The hazelnut cake was uber-moist and not too sweet. It had a good textural contrast going between the toasted nuts, the soft cake, and the creamy icing. It tasted as though it was baked with wonderful ingredients and a lot of love.
Welcome to the 'hood, Francois!