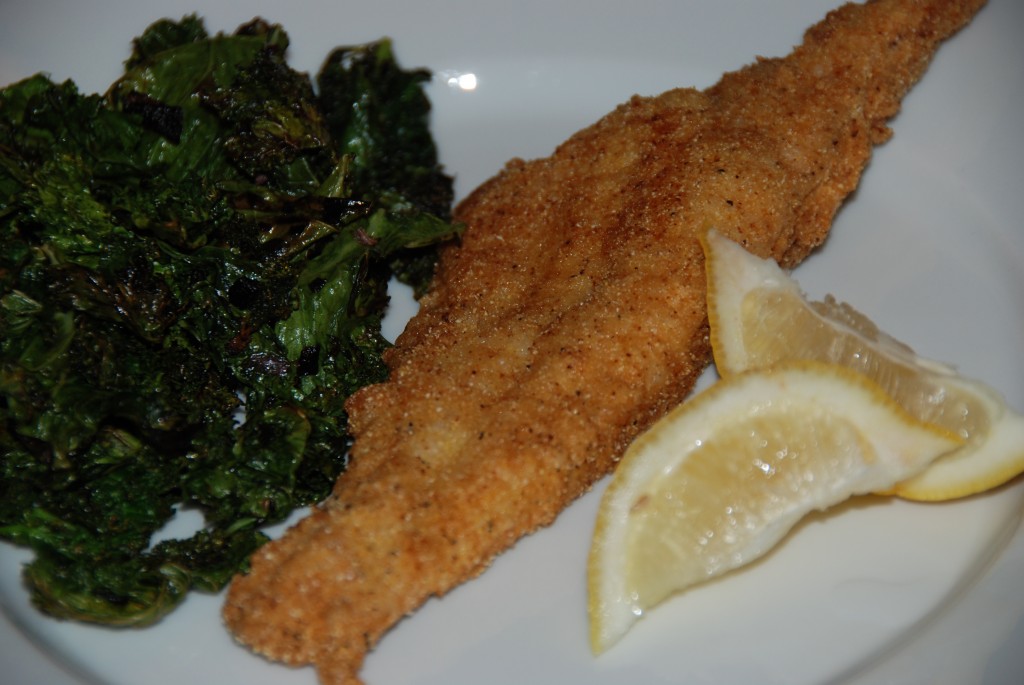 Ca-ca-ca-ca-catfish!
I know, I know. I already hear you screaming: "Bottom feeder!" "Mercury laden!" For a whiskered creature, catfish has a bad rap.
These days, most of the catfish you'll find at the supermarket and fish store is farmed. The beauty of farmed fish is that it doesn't have the high mercury counts of its wild brethren. If you're an educated shopper and you're willing to ignore catfish's ill-gotten reputation, you can eat this great fish without angst.
A few days ago we were reminiscing about our time in Seattle (we lived there for about four years). Naturally, our conversation turned towards one of our favorite meals in the whole city: the catfish sandwich at Matt's in the Market. If you ever find yourself in the Emerald City, it should be at the top of your list. Needless to say, our trip down memory lane ended at the fish monger!
Catfish is an ideal frying fish. It's dense and holds together, but it's also moist and flavorful. It doesn't take a lot to prep and I'd be remiss not to mention that it's also incredibly cheap. All in all, catfish can make a quick, delicious, and satisfying meal.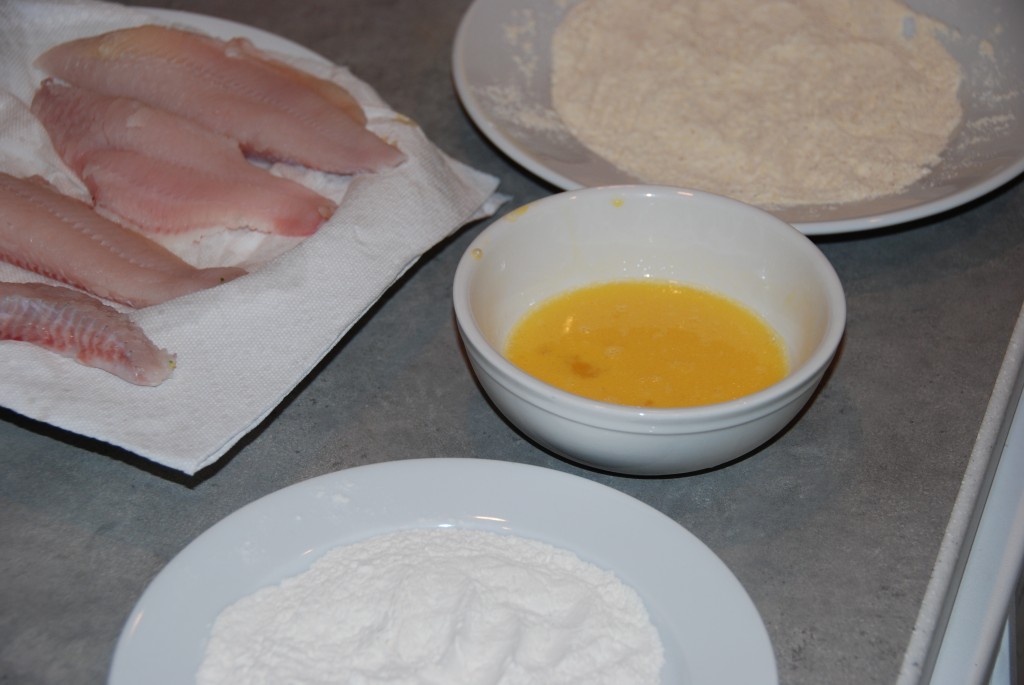 It's important to cut your catfish fillets in half lengthwise. Pat them dry and season before you send them through your dredging and egg wash stations. We're no strangers to frying fish and over the years we've eliminated the flour dredging step from our preparation. Having never fried catfish before, we weren't willing to break from instruction on the first go round, but next time, I would give it a try for at least one fillet to see if there was a difference.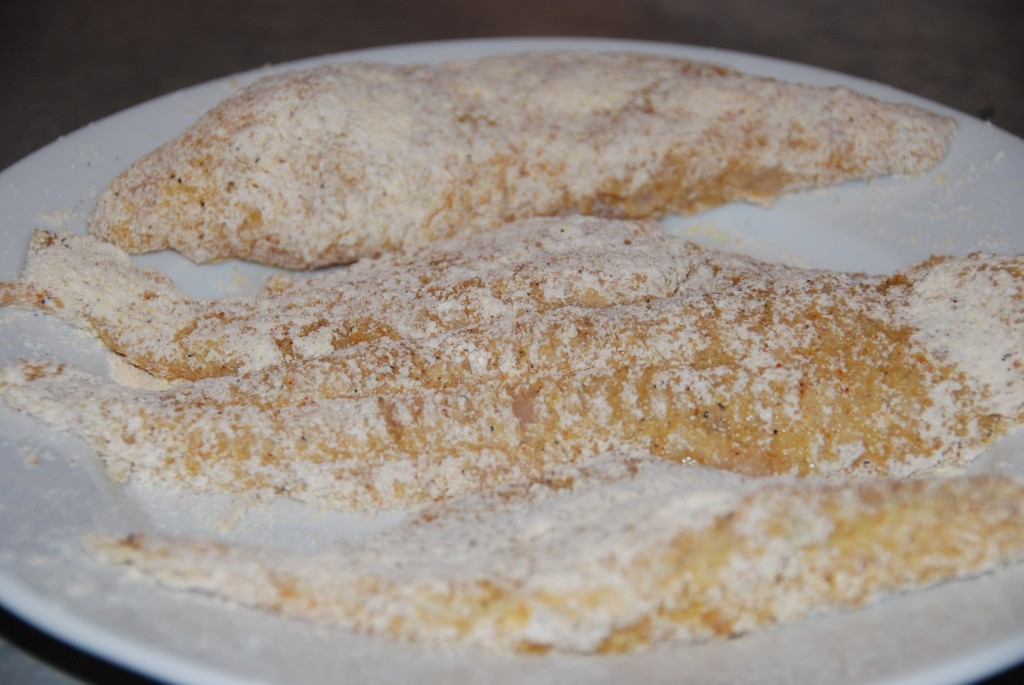 Be sure to taste your cornmeal mixture and adjust the seasoning to your taste. We wanted ours to have a little more kick and added more cayenne.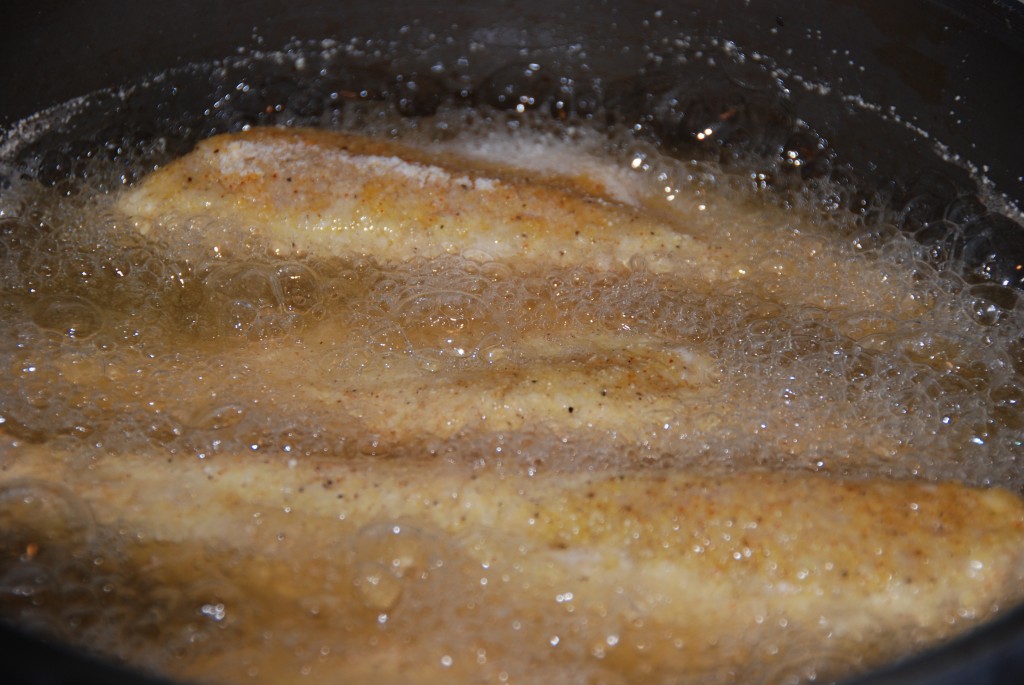 I know pan-frying can be intimidating, but you'll be in good shape if you're patient while your oil heats to the right temperature (see recipe below). Have your kitchen timer or stop watch at the ready – the catfish was perfectly cooked at the four minute mark. Some people like to eat catfish with a dipping sauce, but the purists in us opted only for lemon wedges (and a side of sauteed kale and shallots).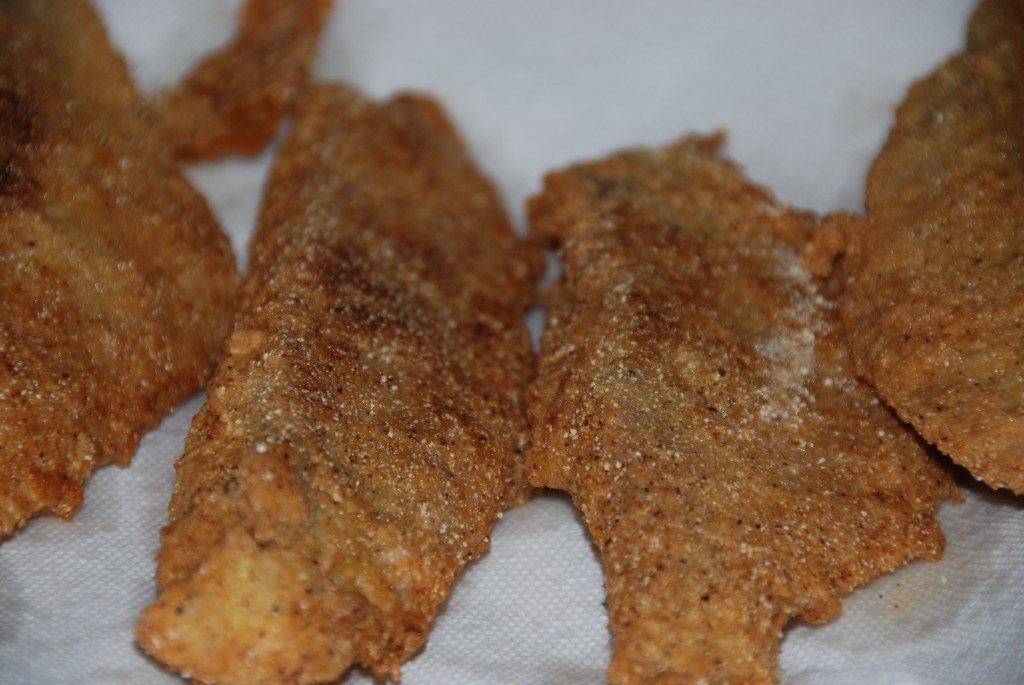 After a few bites we looked at each other, nodded in silent agreement, and gave each other the requisite high-five for our Seattle-inspired and delicious meal. Think of us when you make it!

Pan-Fried Catfish
From the New Best Recipe Cookbook
2 catfish fillets, skin and dark fatty flesh just below the skin removed, fillets cut in half lengthwise (mine were about 7 ounces each)
1 cup unbleached all-purpose flour
1/2 cup cornmeal (I used yellow)
Salt and ground pepper
1/8 tsp cayenne (or more to taste)
2 large eggs
2 1/2 cups vegetable oil
Lemon wedges
Place 1/2 cup flour in shallow dish. In another dish, mix together the remaining 1/2 cup flour, cornmeal, 1/4 tsp black pepper, and cayenne. In a third dish, whisk the eggs with 1 TBSP of the oil.
Pat the fish fillets dry and season with salt and pepper. Dredge the fish in the flour, then dip into the egg, and then coat with cornmeal mixture. Shake off excess after each step. Heat 1/2 inch of oil in a large, heavy-bottomed Dutch oven or high-sided saute pan until oil is 400 degrees. (The oil should not smoke.)
Place catfish fillets in the oil and fry for a total of four minutes, turning once. Keep oil between 385-390 degrees during frying process. Remove fillets from oil and lay them on a plate lined with paper towels. Blot to remove any excess oil. Serve with lemon wedges.