Purim, the Jewish holiday that starts this Sunday, commemorates the Jews' rescue from the evil Haman. Purim is a time to celebrate. It's also a time to eat Hamantaschen, the famous three-cornered cookies with filled centers. Depending on what you read, the cookies are said to represent anything from Haman's hat to his ears. Apparently, there's no revenge like joyously taking a bite out of your nemesis.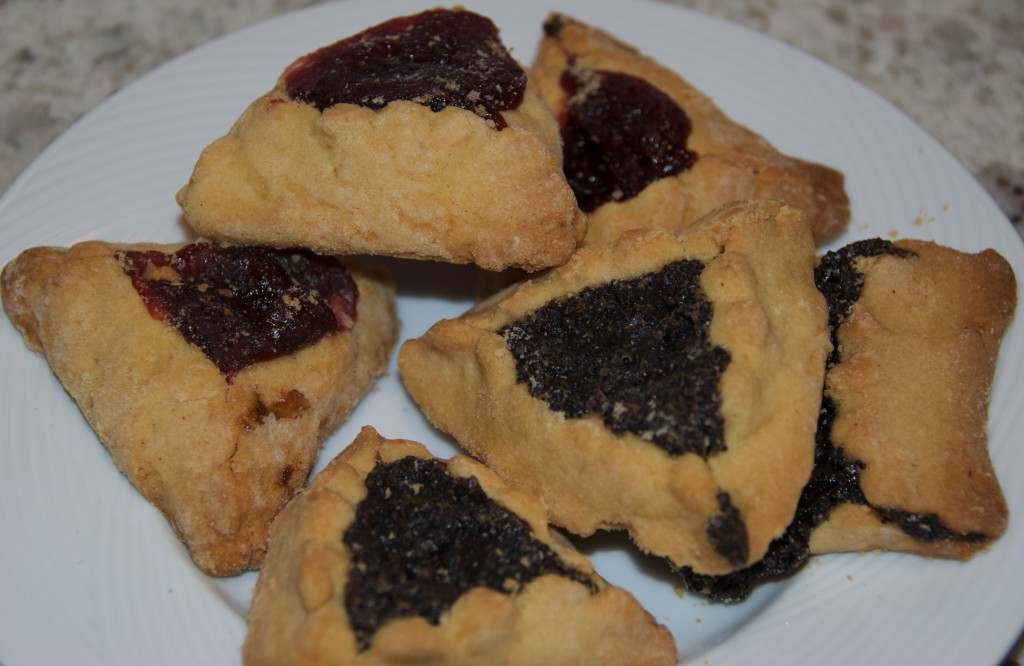 Though Hamantaschen are available year round, yesterday, in anticipation of Purim, I braved the blizzard-like conditions in search of NYC's best.
The route: A pilgrimage to seven of the most famous Hamantaschen-selling bakeries, from the Lower East Side to the Upper West Side.
The guidelines: Purchase both raspberry and poppy-filled Hamantaschen, in the smaller variety where available, and return home to commence tasting with eager husband.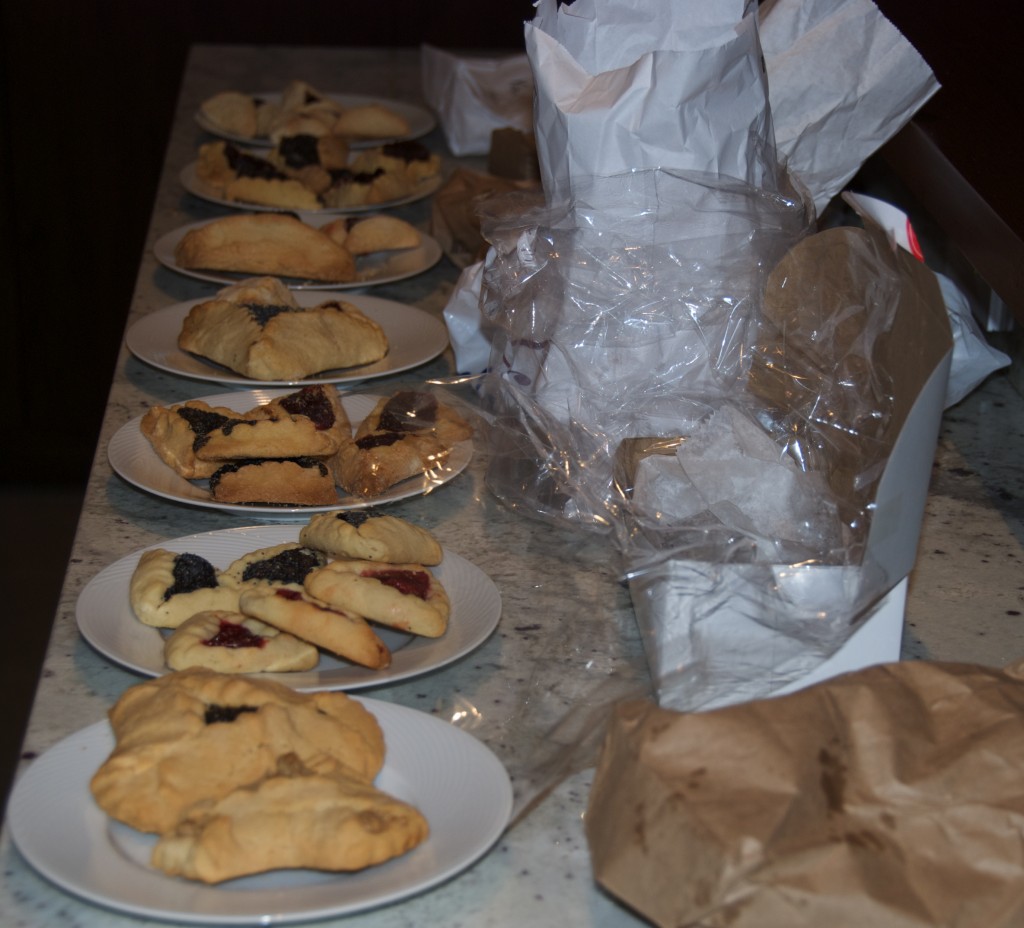 1. Yonah Schimmel's Knishes Bakery – 137 East Houston Street: Dry and flavorless cookie. Pale (the most unattractive of the group). Schimmel's is best known for their knishes. I imagine it will stay that way. The worst of the group.
2. Moishe's Bake Shop – 115 2nd Ave: Too much almond extract in the cookie left an artificial after taste. The raspberry filling tasted like melted Twizzlers. The most disappointing.
3. 9th Street Bakery – 350 East 9th Street: The cookie was buttery and pure. The dough was more neutral, in a good way, than most of the others. The jelly filling was too sweet. The poppy filling was much better. Tied for best overall.
4. Bruce's Bakery – 1045 1st Avenue: Lingering taste of almond extract from the cookie, but good consistency. Great raspberry filling. The poppy filling tasted a little off. So close.
5. Orwasher's Bakery – 308 East 78th Street: Crunchy and flavorful cookie with perfect balance of butter and sweetness. Raspberry filling tasted more like cherry and was way too artificial and sweet. Tied for best overall.
6 – William Greenberg Jr. Desserts – 1100 Madison Avenue: Cookie tasted like pie crust. It could have had a touch more sugar and been crisper. Again, the raspberry filling tasted more like cherry, but appeared to be, and tasted like, real fruit. The best poppy seed filling. The best fillings.
7. Hungarian Pastry Shop – 1030 Amsterdam Avenue: Tasted more like biscotti. Very dry and crumbly with hints of almond extract. They didn't carry any small varieties but were the only bakery with a walnut filling. The most non Hamantaschen-like.
My goal of finding the single best Hamantaschen in NYC was not as easy as I had hoped as there wasn't a clear winner. While 9th Street and Orwasher's had the best cookie, William Greenberg had the best fillings. Those are the three plates to which our hands kept returning.
Regardless, it was well worth the schlep.