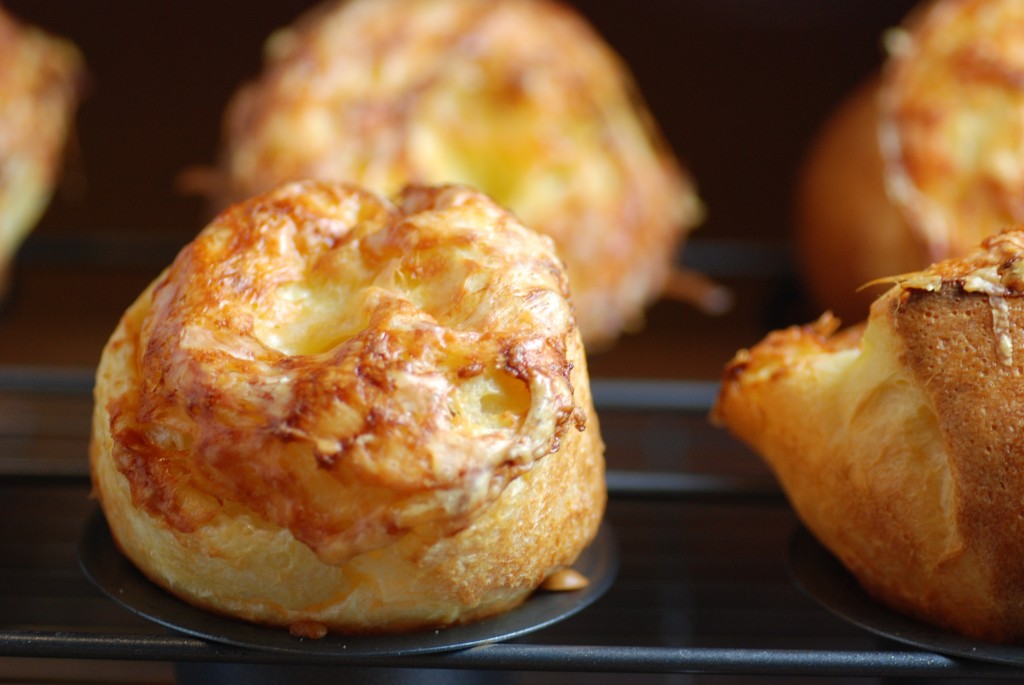 It's rare that I eat something at a restaurant and try to duplicate it at home. I dine out with the purpose of having experiences I can't (beyond my skill level), or don't want (too laborious), to have at home. I treat my kitchen and restaurants like church and state. There are, of course, exceptions that topple my soap box. Lobster rolls. Duck breasts. Popovers.
I had the popovers at BLT Prime. In my defense, the restaurant actually gives you the popover recipe at the meal's end. They're practically begging you, challenging you, to try and duplicate their greatness in your own home. Challenge accepted. Or maybe I'm a just a popover pushover . . .
There are likely some of you scratching your heads and asking, what the heck is a popover? A popover is a cousin of yorkshire pudding. It's an airy and hollow roll made from an egg-heavy batter. The batter "pops" over the top of the tin while baking, hence the namesake. Amazingly, most popover recipes don't have a rising agent. The physics are beyond me.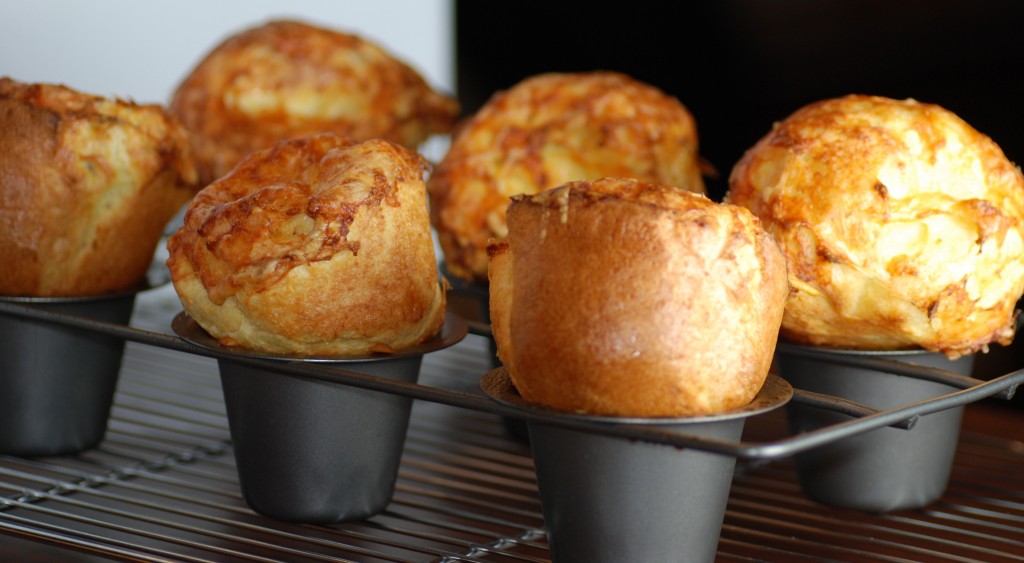 I've made these a few times now, and each time I'm amazed that they're just as good as the ones I had at BLT. Yes, I have a special popover tin. But a muffin tin should do just fine too. Popovers are best when warm so plan your meal accordingly. They're great for sopping up jus and sauces. They're also delicious with butter or jelly.
Popovers (recipe from BLT Prime)
Makes 6 large popovers
2 cups milk, warmed
4 eggs
2 cups flour
3/4 heaping TBSP salt
1 1/4 cups grated Gruyere cheese
Place the popover pan in the oven. Heat the oven and pan to 350 degrees. Gently warm the milk over low heat and set aside. Whisk the eggs until frothy and slowly whisk in the milk (so as not to cook the eggs). Set the mixture aside. Sift the flour with the salt. Slowly add this dry mixture and gently combine until mostly smooth.
Once combined, remove the popover pan from the oven and grease LIBERALLY — the top as well as inside the cups. While the batter is still slightly warm or room temp (definitely not cool), fill each popover cup 3/4 full. Top each popover with grated Gruyere.
Bake at 350 degrees for 50 minutes, rotating pan half a turn after 15 minutes of baking. Remove from the oven, remove from the pan, and serve immediately.