We just returned from a few days in London where the food was better than I remember. We could not get enough of the ethnic food. Thai and Indian (or curry as they say over there) are two of our favorite cuisines and London does a masterful job with all things spice, coconut milk, and tandoor.
I also found that Londoners rely less on salt to bring out the flavor in their food, a welcome respite from the NY chefs whose heavy hands often overpower dishes.
A trip to Borough Market (in sunshine nonetheless!) allowed us to sample many dishes from the dozens of food stalls. If you're not bothered by the lines or crowds it is the ideal foodie activity. A snappy chorizo, a subtle haloumi burger, and a fish taco were all great, though the winner was definitely the Duck Rillette Sandwich.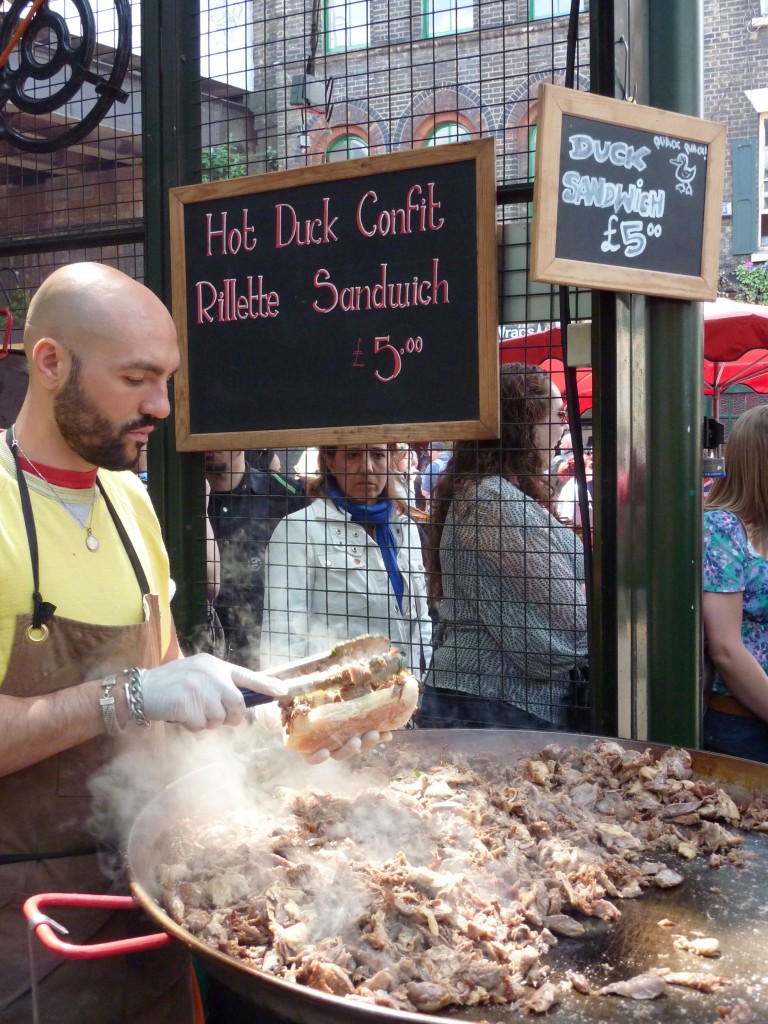 Roast duck, a tangy aioli, and some rocket (the UK's answer to arugula) are piled into a roll. Simple and delicious. And how can you not love that giant pan filled with succulent duck? The pans were a market mainstay. Check out the curries and paella below.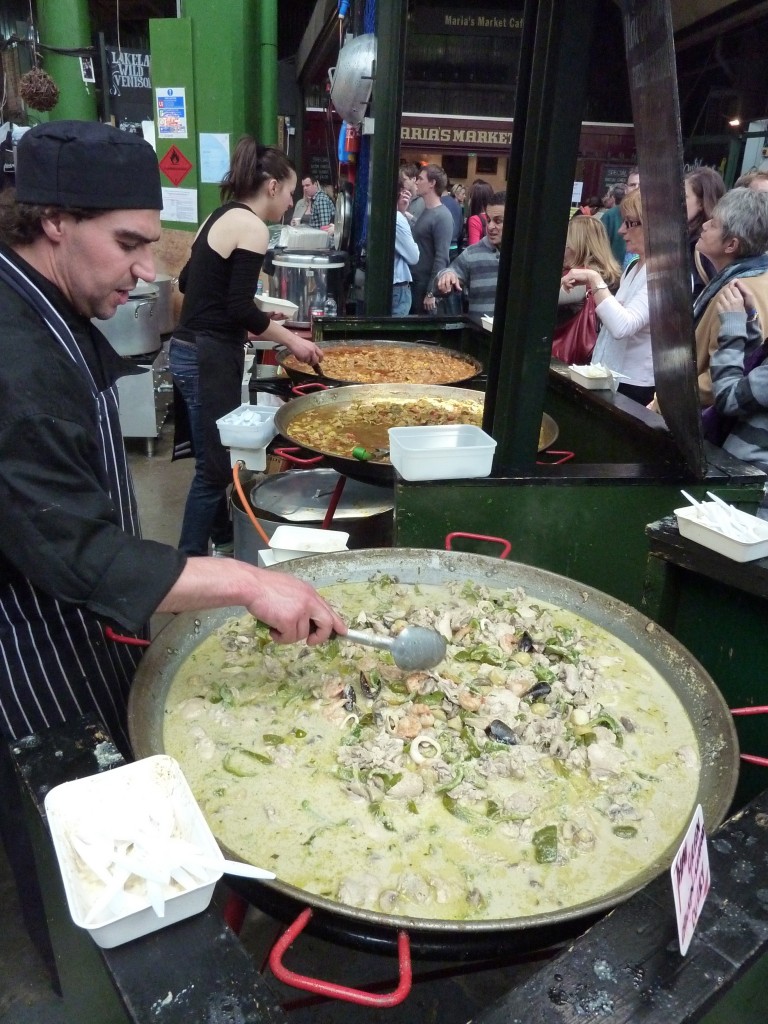 Another favorite meal was a brunch dish called Piggy Pudding (how can you not be a wee bit in love with it already?). Cumberland sausage nestled into a crock of Yorkshire Pudding had us smitten after just one bite. It's served with a side of gravy but we found a drizzle of maple syrup elevated the dish to pure perfection (we're such sweet-toothed Americans!). The sausage was some of the best we've had in years – full of pork and herbs, not sodium.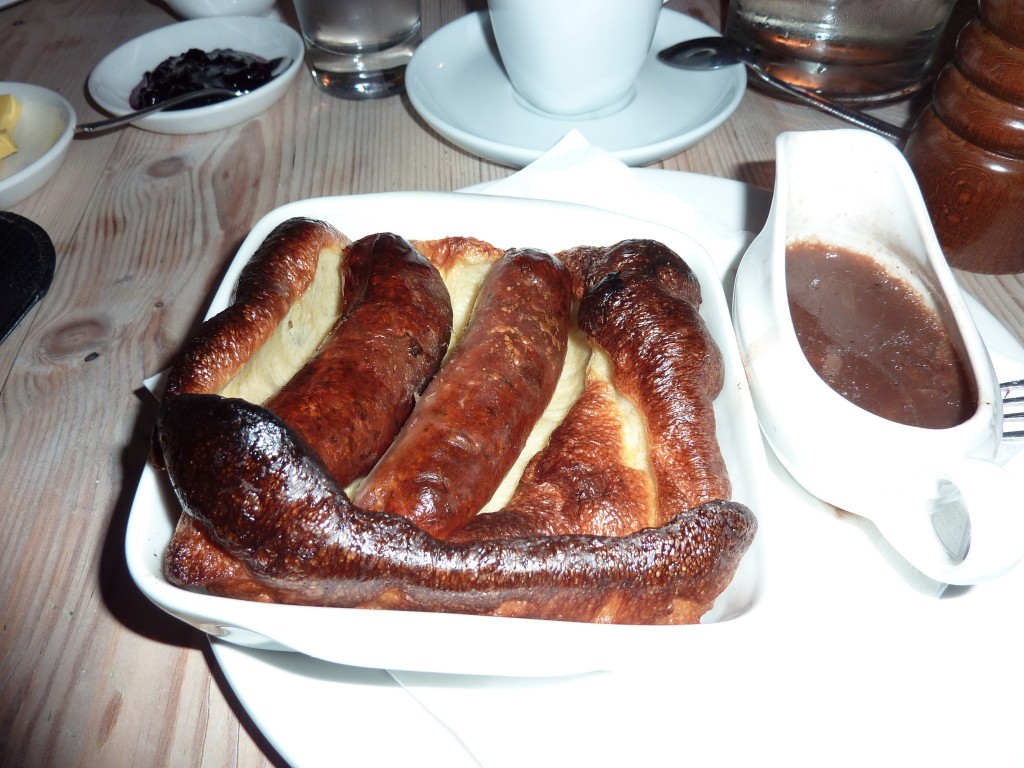 This Little Piggy is already looking forward to her next UK visit!