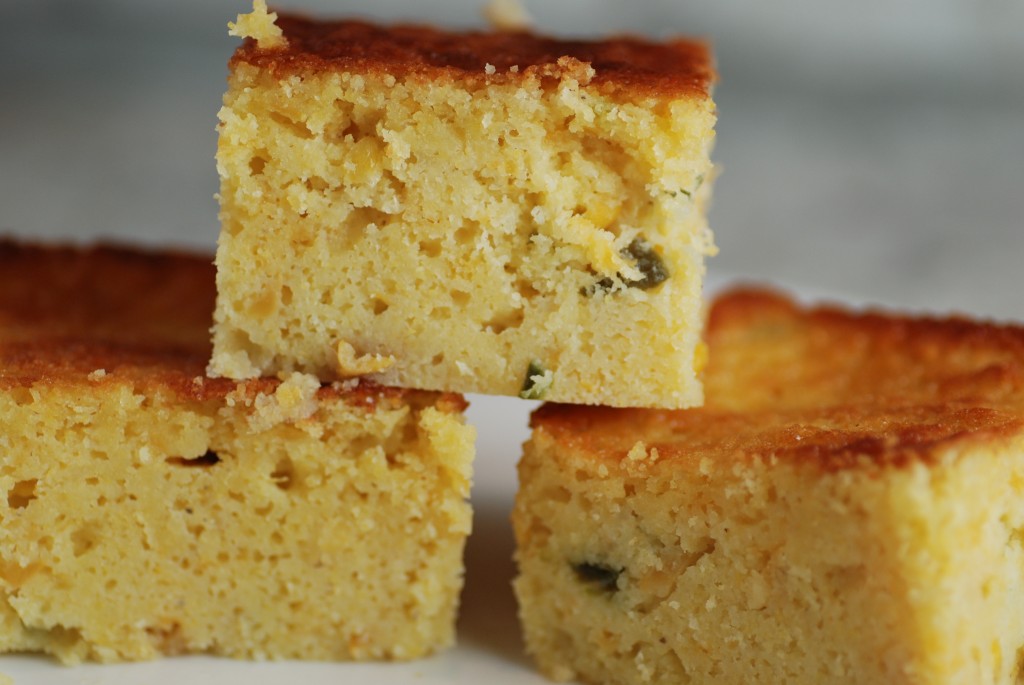 If you don't like your corn bread on the sweeter side, stop reading now. If you don't like side dishes laden with fat and calories, stop reading now.
If you haven't clicked away, you're in for a treat. You're also welcome over any time.
This corn bread is sweet, buttery, and sooooo delicious. In some circles it might pass as dessert. I will proudly admit that over the years I've had this irresistible bread as a breakfast treat – toasted with cream cheese – just how I loved to eat corn muffins as a child.
I usually throw in some diced jalapeno, but their spice is muted by the sugar and corn. I make this stellar side dish all year round. It's the perfect starchy complement to bbq (like my brother-in-law's pork shoulder below), as well as ribs or saucy pulled pork. It gets along famously with cole slaw and spicy greens. I also make it to accompany my chili and marvel that it tastes just as good with the beans as it does with the sour cream.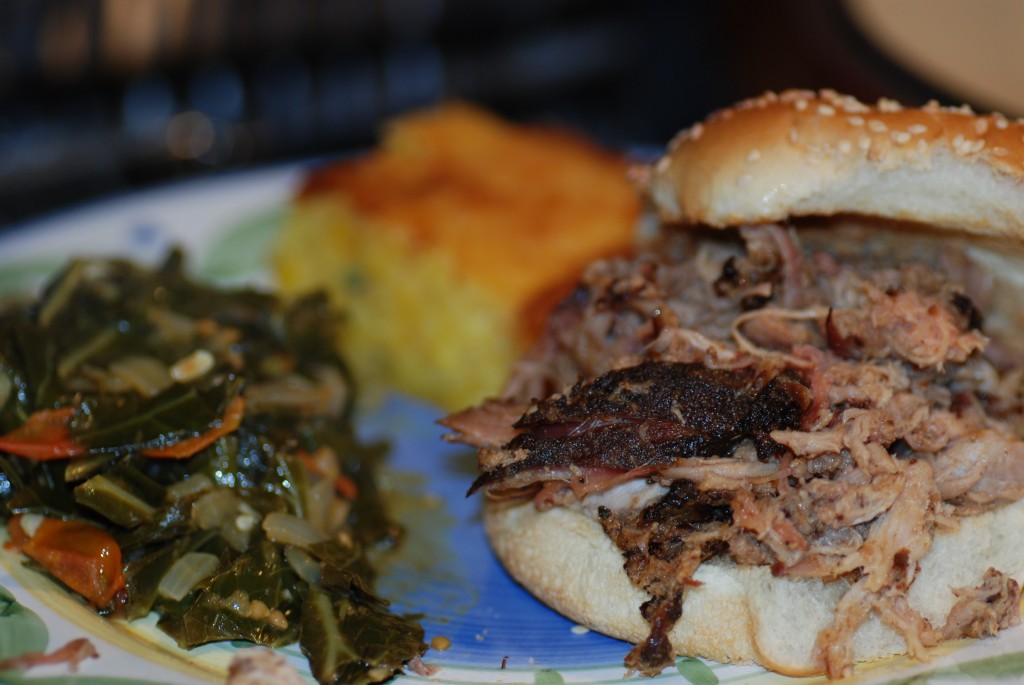 If it sounds like this cornbread can do no wrong, it's because it can't.
Corn Bread
1 cup butter (softened)
1 cup sugar
4 eggs
1 can (14-16 oz.) cream-style sweet corn
½ cup grated Monterey Jack cheese
½ cup grated sharp cheddar cheese (I often buy pre-shredded – you can find a bag with both cheeses.)
1 cup flour
1 cup yellow corn meal
4 tsp. baking powder
½ tsp. salt
1-2 jalapenos finely diced (optional)
Preheat oven to 350.
Cream butter and sugar.
Add eggs, one at a time, mixing well with electric hand mixer.
Add corn and cheeses. Stir until blended.
Sift flour, then measure.
Sift cornmeal, then measure.
Add sifted flour, cornmeal, baking powder and salt to corn mixture. Stir until blended.
Mix in jalapenos.
Pour into greased baking pan 9×9.
Place in oven and reduce heat to 300.
Bake for about one hour.
(Sometimes I turn on the broiler to brown the top.)