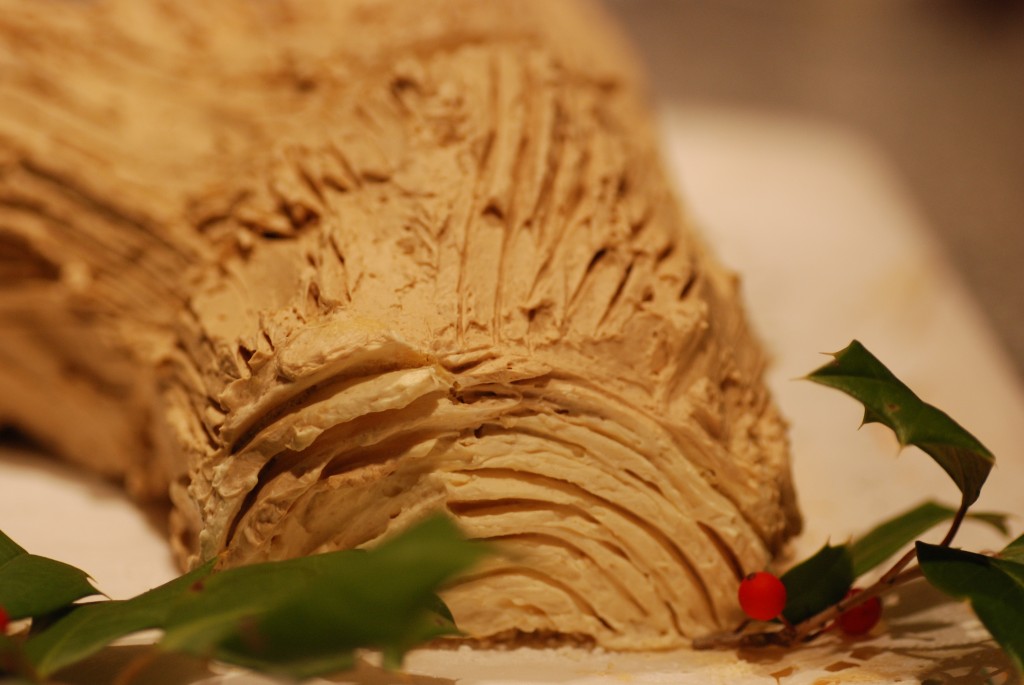 Merry Christmas dear eater friends! By now you're probably stuffed to your festive gills after days of holiday eating. We've been at my in-laws, where there is never a shortage of food. We've had everything from the fluffiest of pancakes to Porterhouse steaks. There's even a Honey Baked ham in the fridge in case we get hungry between meals.
This morning we awoke to a steady snowfall and by evening there was a foot of snow blanketing us in southern Virginia. The roads were treacherous, the stores were closed, but have no fear! My mother-in-law had a tenderloin stashed away and tonight we feasted on steak au poivre and leftovers. It's rough, I know.
We all have our holiday favorites and my husband's prized Christmas dessert is the very traditional Buche de Noel. Whenever he's home for the holidays, his mother dutifully makes it for him (she admits she loves it too). Buche de Noel is french for yule log and the dessert's charm lies in its log-like appearance.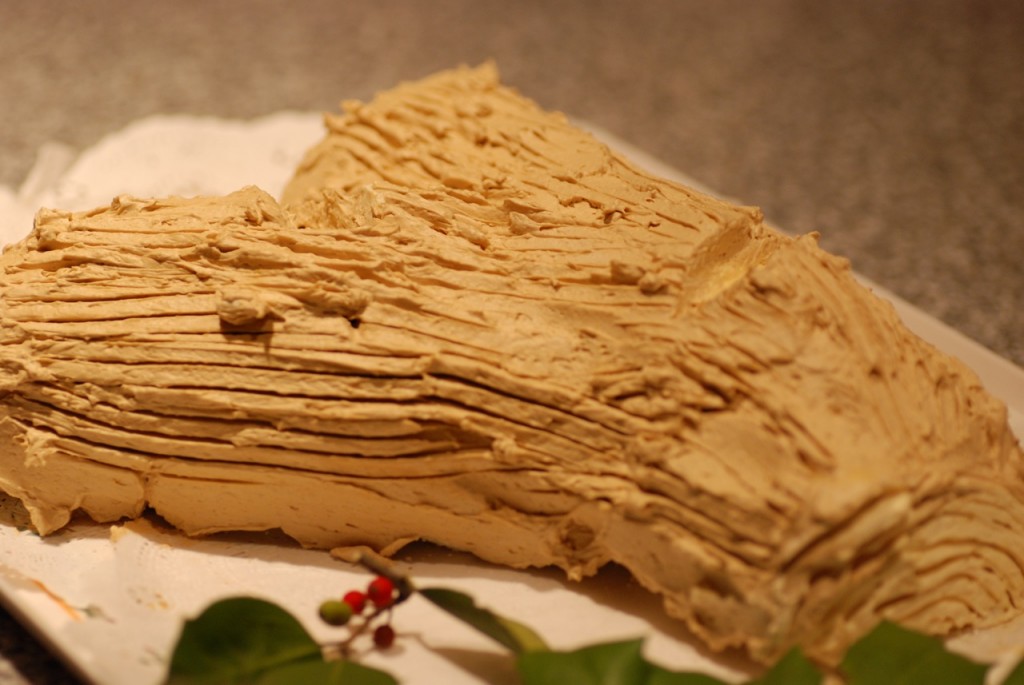 A traditional Buche de Noel is sponge cake that's baked, frosted with butter cream, rolled into log form and then frosted again. Lines and notches enhance the genuine look of bark and you shouldn't be surprised to find Buche de Noel with intricate accoutrement, like marzipan holly leaves and mushrooms. My mother-in-law's version employs mocha butter cream and a dusting of cocoa. It was a very merry and very delicious Christmas!