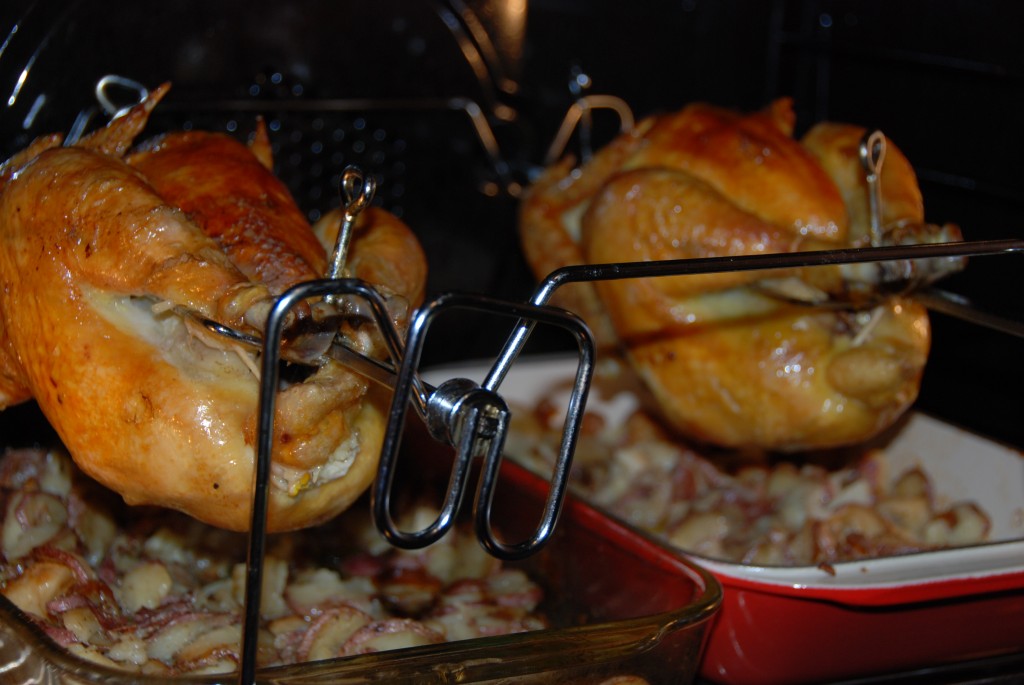 It was a weekend for the birds. Friday night we kicked off the holidays by throwing a couple of red cockerels on the rotisserie. What's a red cockerel? you ask. Many, many months ago my father-in-law and I were perusing the amazing selection of all things pork, beef, and poultry at Dickson's Farm Stand Meats in Chelsea Market. A chicken-like bird with a sign that said Red Cockerel got our attention, because like you, we'd never heard of it before.
As it turns out, the red cockerel is a more dark meat laden chicken as it has less breast meat and bigger thighs and legs than your ordinary chicken. Admittedly, I haven't found much reading material about this particular poultry, but no matter, they had me at dark meat.
The red cockerels turned out to be juicy, flavorful, and a bit more special than chicken. Oh, and those sliced red bliss potatoes we roasted under them? Those were pretty damn good too.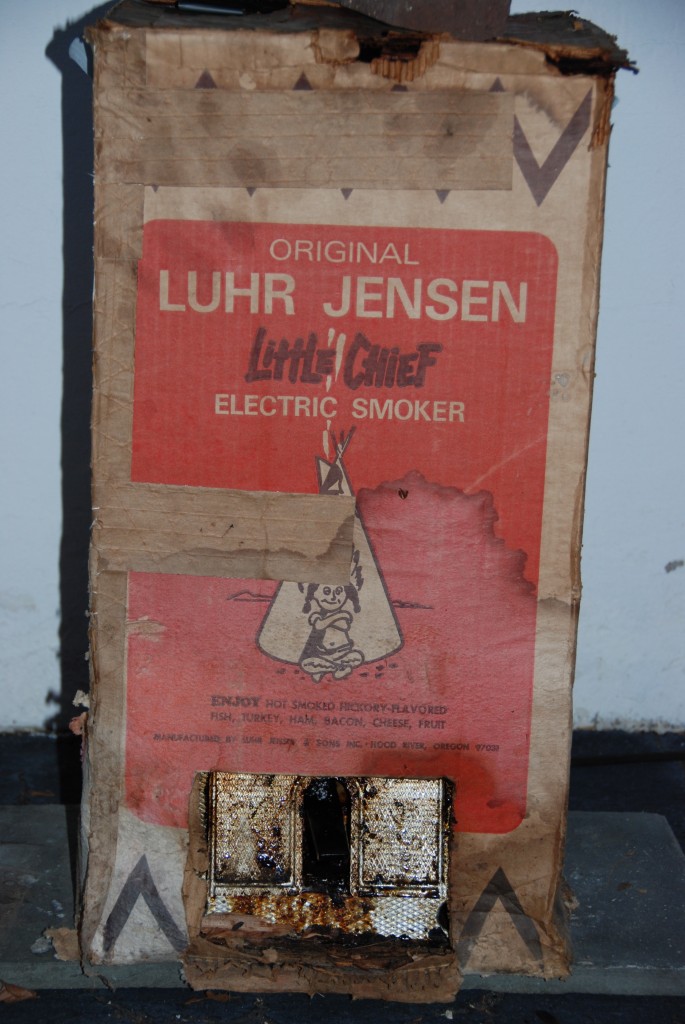 On Sunday afternoon, we headed out to my brother's in NJ for a family tradition of smoked turkey and potato pancakes. The very mundane looking box above is actually the smoker. It's like Pandora's gift to taste buds. Despite its humble and worn appearance, year-after-year it produces the most delicious turkey. Smoky and a little bit sweet with hints of brown sugar and undertones of my Dad's secret seasoning and brine.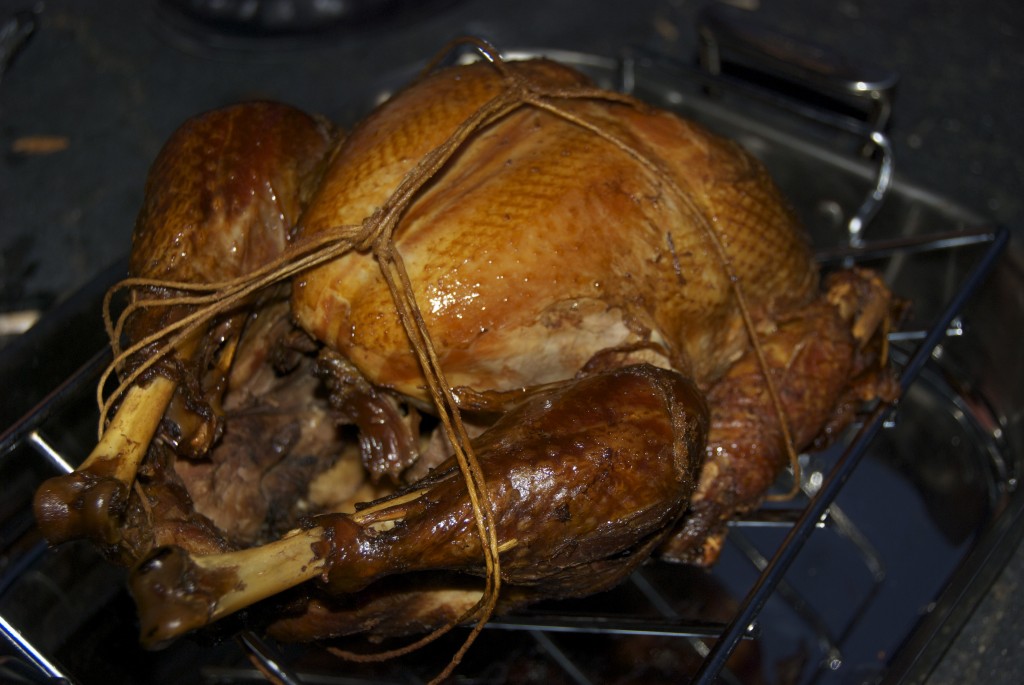 Hope your holidays are off to a flying start!