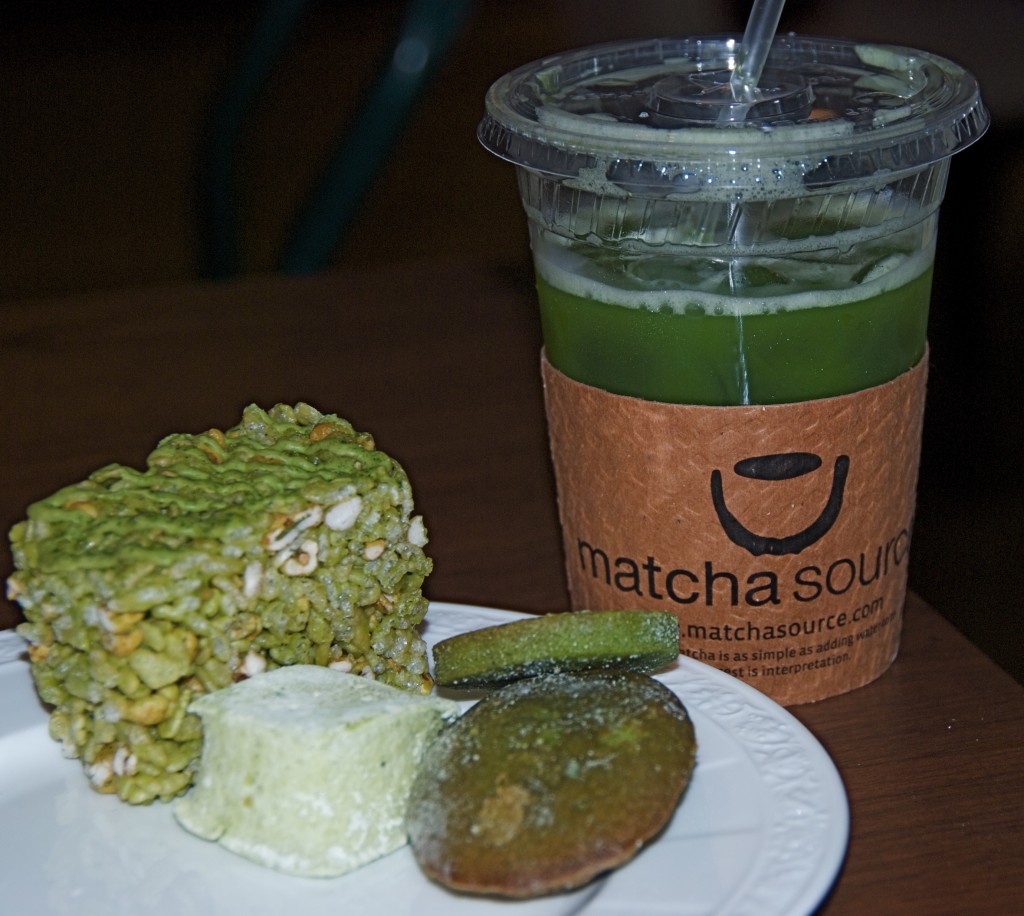 Don't worry, your computer screen is not experiencing a green tint malfunction. Matcha Box, a SoHo pop-up, is capitalizing on the goodness of green with matcha-based drinks and sweets. The mini-store is care of Alissa White, the green goddess behind Matcha Source, who is in Manhattan for the month of June to share her love of all things matcha with New Yorkers. (For the tea-challenged: Matcha is a Japanese green tea that is at the heart of the very special Japanese tea ceremony.)
The offerings at Matcha Box are limited, but the flavor is intense. Hot Matcha, Iced Matcha, and Matcha Lattes are made with care by a skilled brewologist. The result is an emerald drink that is just as bright and refreshing in taste as it is in color.
The treats, created by pastry chef Jessica Chien, all use matcha in one way or another (dust here, glaze there) and nicely adhere to the color scheme. The pillowy Match-mallow was the best of the lot, followed closely by the Madeleine and an oddly addictive Marshmallow Munchy. The shortbread cookie – with too much matcha and not enough buttery taste – was the only sweet that wasn't carefully balanced.
Matcha Box is only scheduled to be open until the end of June, so hurry up and get your green on.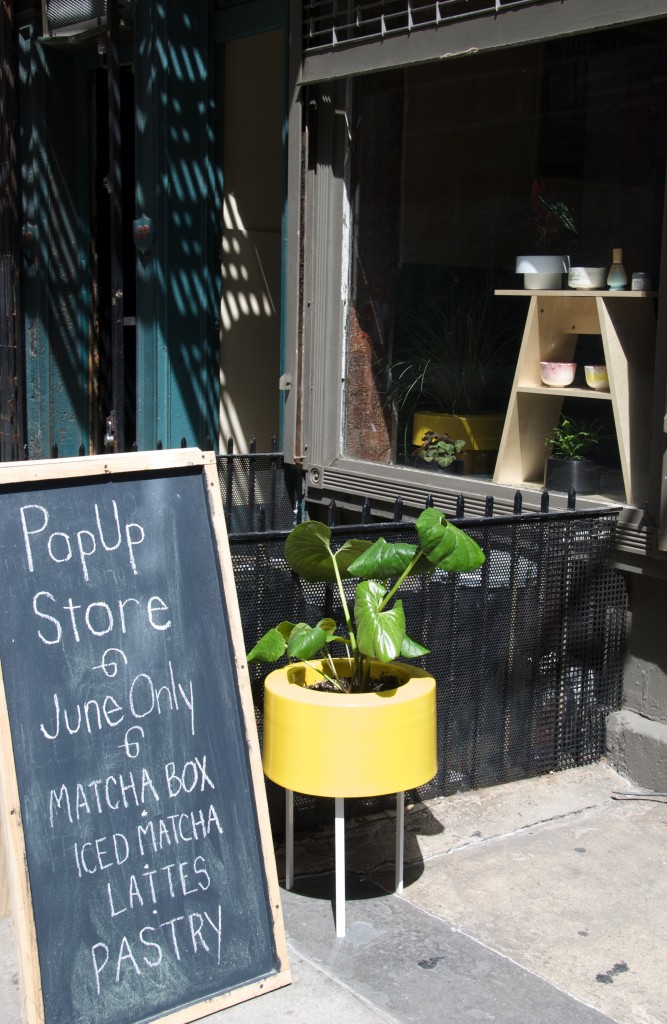 Matcha Box is located at 33 Crosby Street and according to their website, will be open Saturday through Tuesday from 11am to 7pm.