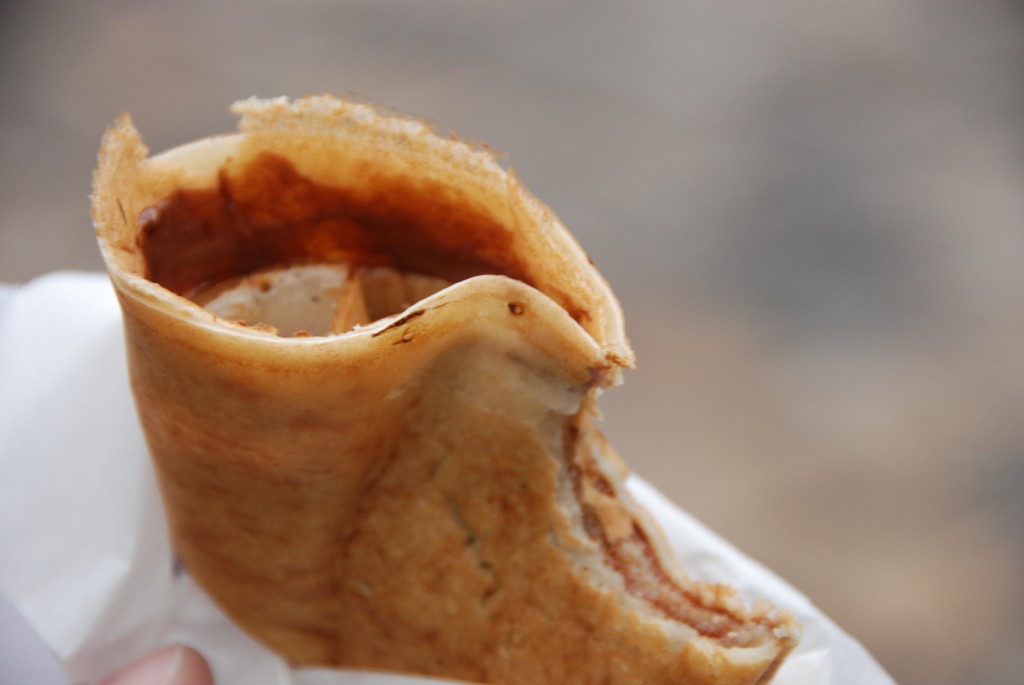 Hello recovering tryptophanites! My apologies for being absent these past few weeks. It's been my longest respite from posting in many a month, but rest assured I have a worthy excuse for my absence: I've been eating. Eating, many of you may ask, for three weeks? The answer, dear eater-friends, is a resounding yes.
It all started in Paris, my second most beloved city in the world. My husband and I are fortunate to travel there once a year when we immerse ourselves in our favorite cuisine. There wasn't a boudin noir I could resist nor a calf's brain I wouldn't try. There was also wood pigeon, pheasant, and duck. There was bone marrow and foie gras. There was rabbit and escargot. And of course, there was pied de cochon – the most lovely way to say pig's feet!
Oh, and that picture at the top of the page that your eyes keep going back to? That's a crepe. A nutella crepe from our favorite crepe stand. We ate at restaurants that always make the rotation and filled the empty slots with new ones we wanted to try. It was buttery, carnivorous, and fabulous.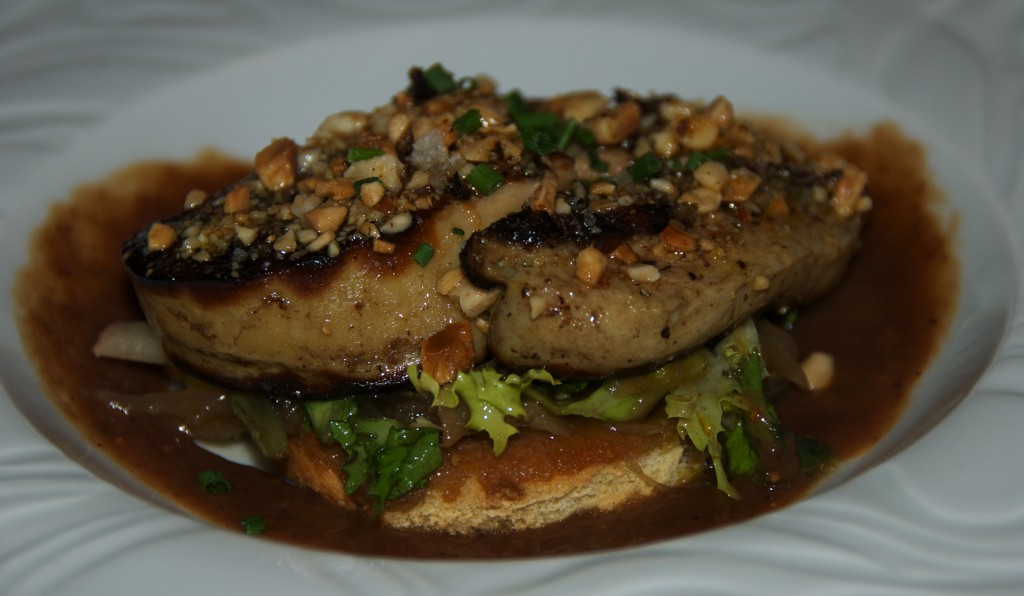 Foie gras in spices and dusted with pistachios.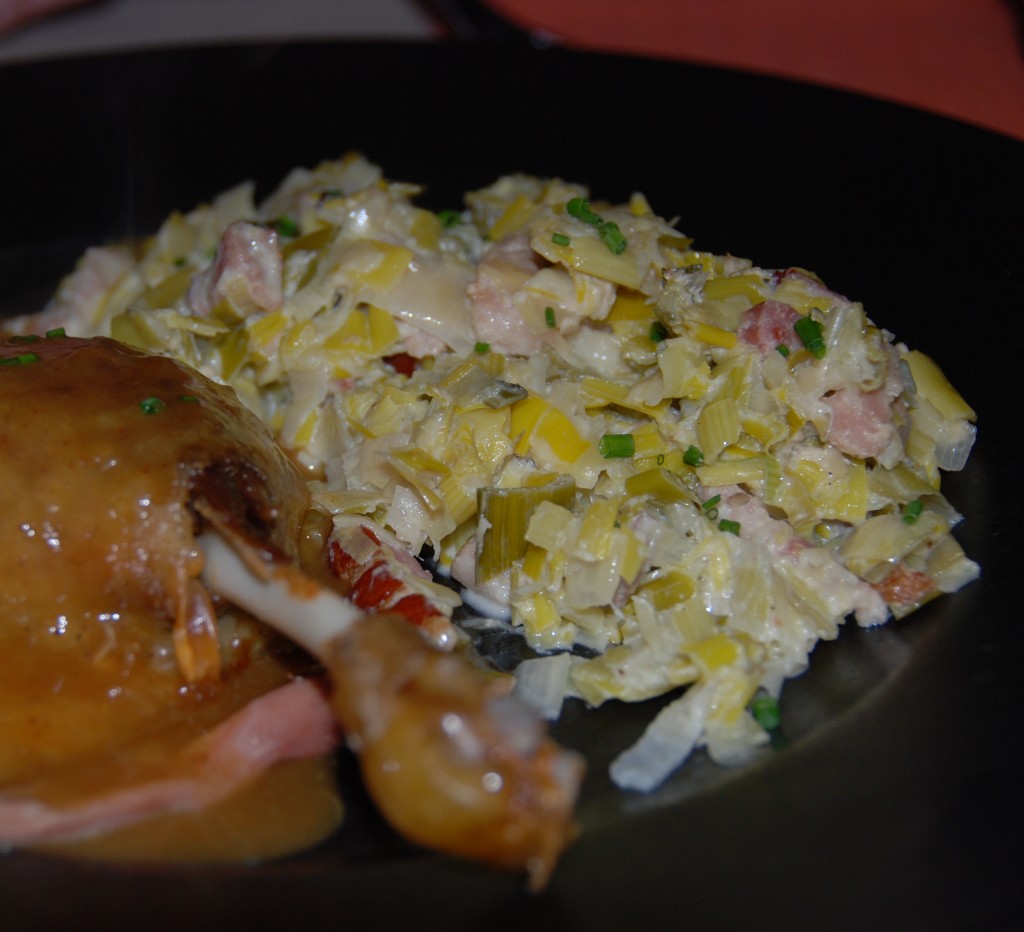 Duck confit with the most amazing side of creamed leeks and onions with lardons.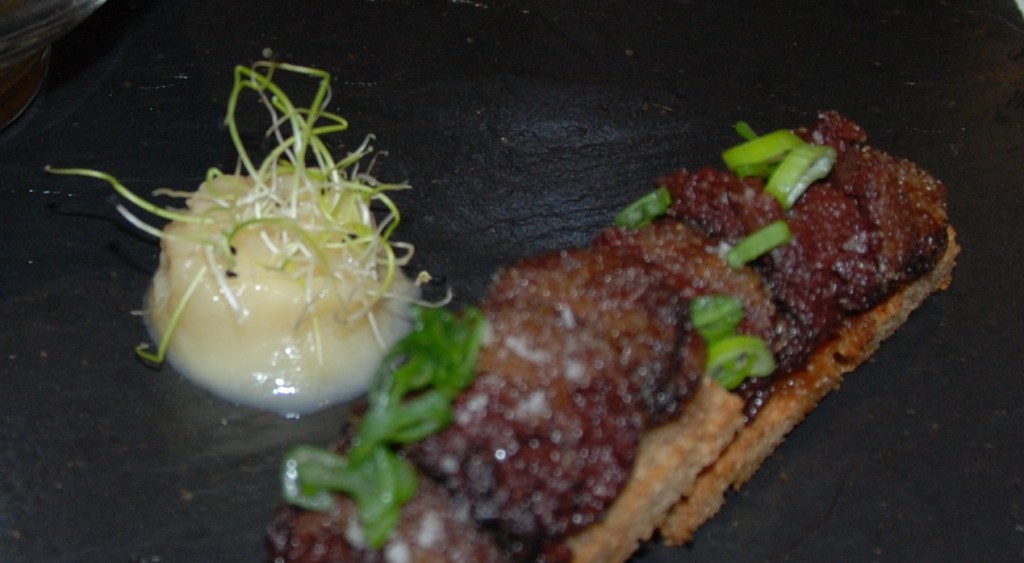 Boudin noir.
I know, I know. Now I'm just being unfriendly. Shall we move on?
Next up was Thanksgiving prep followed by the actual holiday. We hosted our very first Turkey Day this year for a crowd of 14 adults and 2 children. I even brought a little bit of Paris to my Thanksgiving table with an ode to Joel Rubuchon's pommes puree – one of the delectable treats we lap up at his Atelier. As you're likely still besieged with leftovers (I just polished off my Mom's amazing cranberry goodies while writing this post), I'll spare you photos. Well, maybe I'll share just one. It was, after all, our first bird.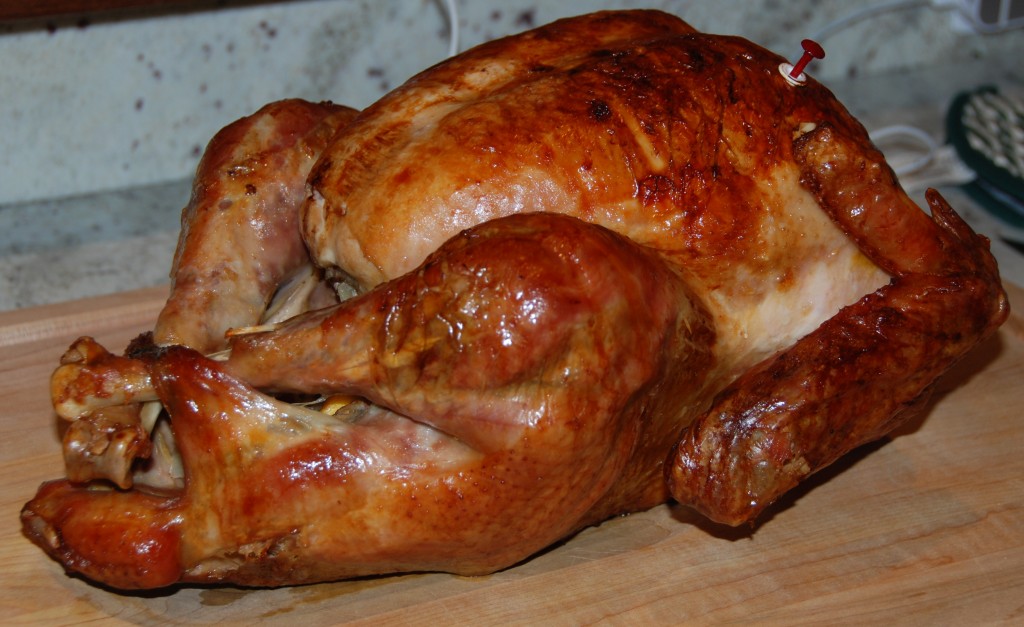 After Thanksgiving in NY we hopped on an early Friday morning flight to Virginia to spend the weekend with my in-laws. We feasted on Prime Rib and a handful of sides that I could eat day in and day out. My father-in-law makes a stuffing that the family dreams about 11 months out of the year. One of the weekend's main activities is inventing new ways to include it in every meal – no sandwich or egg is safe. On Saturday night we gorged ourselves at the town's famed Oyster Roast where oysters are served raw, steamed, roasted, frittered, and bisqued. When you're done with the shellfish, just in case you're still hungry, there's a fried chicken station.
We ended the weekend at my husband's favorite hometown restaurant. A German place that serves authentic spaetzle, rotkraut, and weiner schnitzel. Not to mention a killer hazelnut torte.
Told you I've been busy.