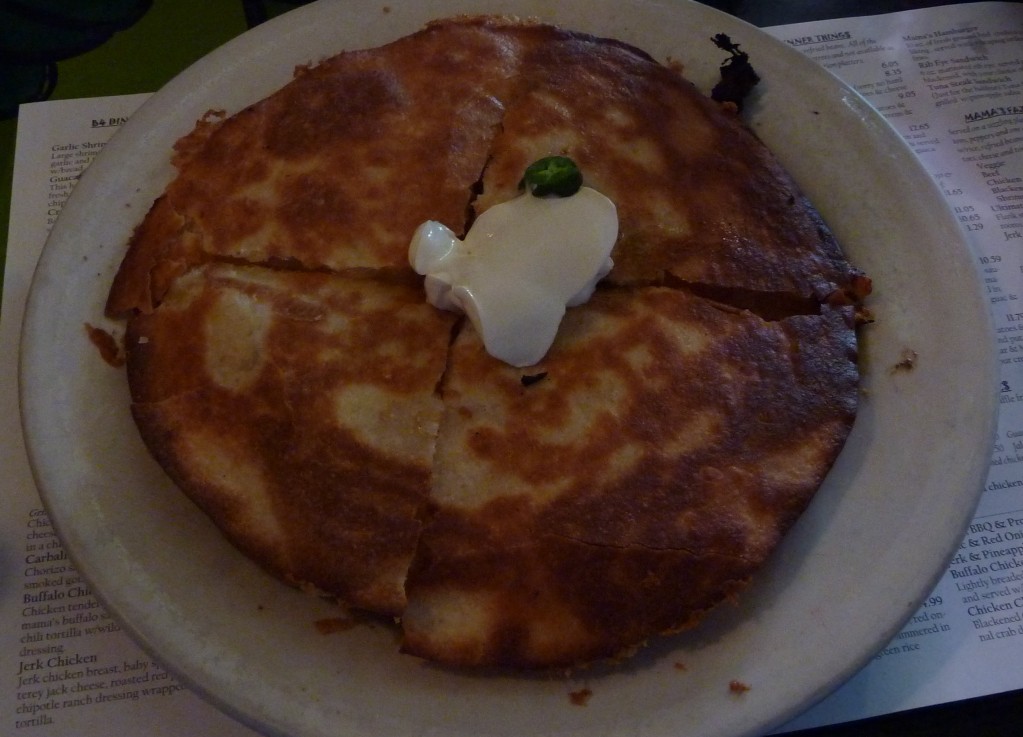 This eater friends, is a Chesapeake Quesadilla Thing, filled with blackened chicken, crap dip, and cheese. Yes, there is crap dip inside. And yes, it's as big and delicious as it looks.
Its presence is a staple on the menu at Nacho Mama's in Baltimore, a dive Mexican restaurant that doubles as a Natty Boh museum and once was an Elvis shrine. You can't make this stuff up.
I get to sink my teeth into one of these gargantuan spheres about once a year. Afterward, I spend six months recovering and then six months plotting my return. Oh, and Nacho Mama's also serves margaritas in hubcaps. Need I say more?