Managing expectations is a critical component of so many facets in life, from careers and relationships to movies, books, and food. More often than not, if we're told something is the "greatest" or the "best ever," it falls short of the hype. We end up disappointed instead of wowed.
When word came that The Best Chocolate Cake in the World, a Lisbon original, would be arriving on New York's Spring Street, I was intrigued both as a foodie and a marketing professional. The self-aggrandizing moniker succeeds in tantalizing your taste buds and piquing your interest, but could the chocolate cake even come close to meeting the high expectations set by its name?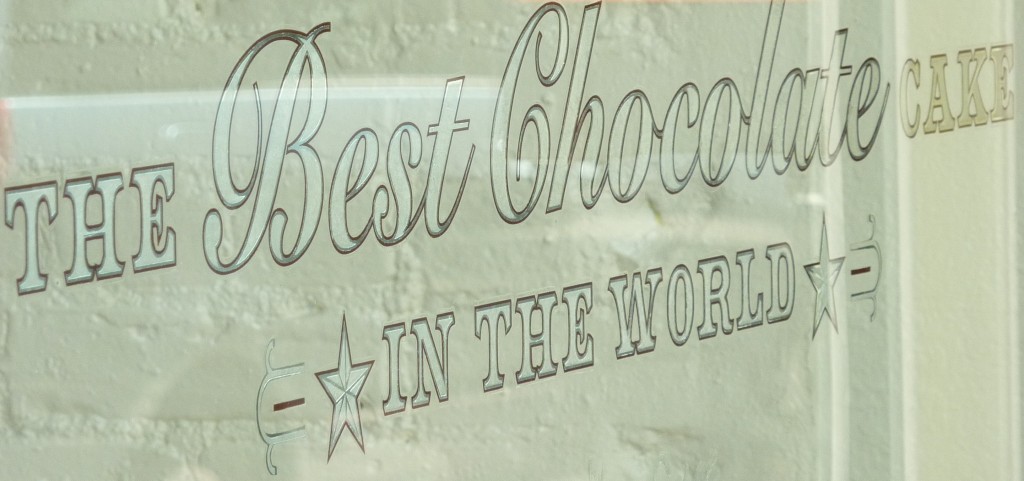 The Best Chocolate Cake in the World is actually more like a torte in that it's flourless. There are two versions, a Traditional that has a 55% cacao content and a Bittersweet that has a 70% cacao content. Both will set you back $6.50 a slice.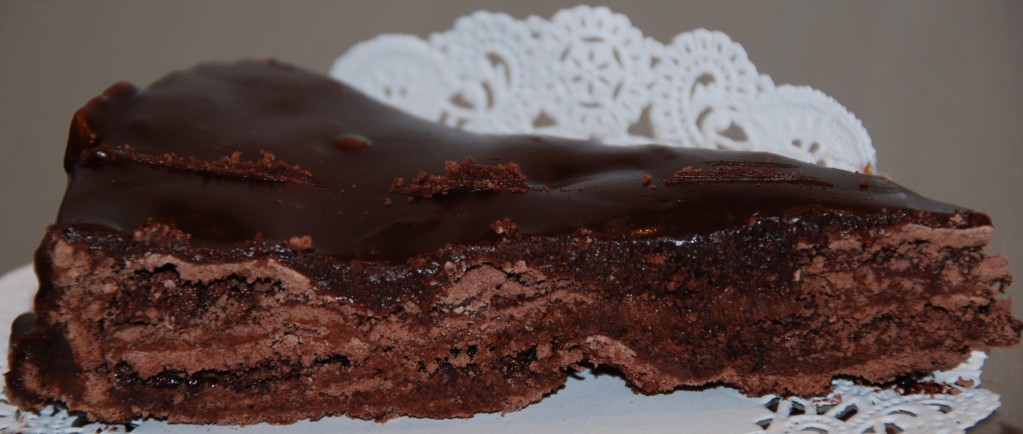 The cake is made with Valrhona chocolate, constructed of thin layers of chocolate meringue and chocolate mousse, and glazed with a chocolate ganache.
The Traditional is way too sweet and tastes more like milk chocolate than 55% cacao. The crunchy meringue only bolsters the over-sugared taste while giving the torte an unappealing consistency that is granular and dry. A huge glass of milk was more of a necessity than a desire.
The Bittersweet is better. The deeper and more intense chocolate provides a much needed distraction from all the sugary layers. But it's still far from the best chocolate cake in the world.
The name got me in the door, but the cake will not bring me back. There is many a chocolate confection in which I'd prefer to indulge, all of which cost a fraction of the price. Manage your expectations, New York.