It was a Lower East Side duel for the ages:
Classic vs. Contemporary
Cow vs. Pig
Pastrami vs. Pork Belly
Katz's Deli vs. Cafe Katja
Someone had to judge. It only seemed fair that I do the dirty work. As it turns out, my job was fairly easy.
The Classic: Pastrami Rueben, Katz's Deli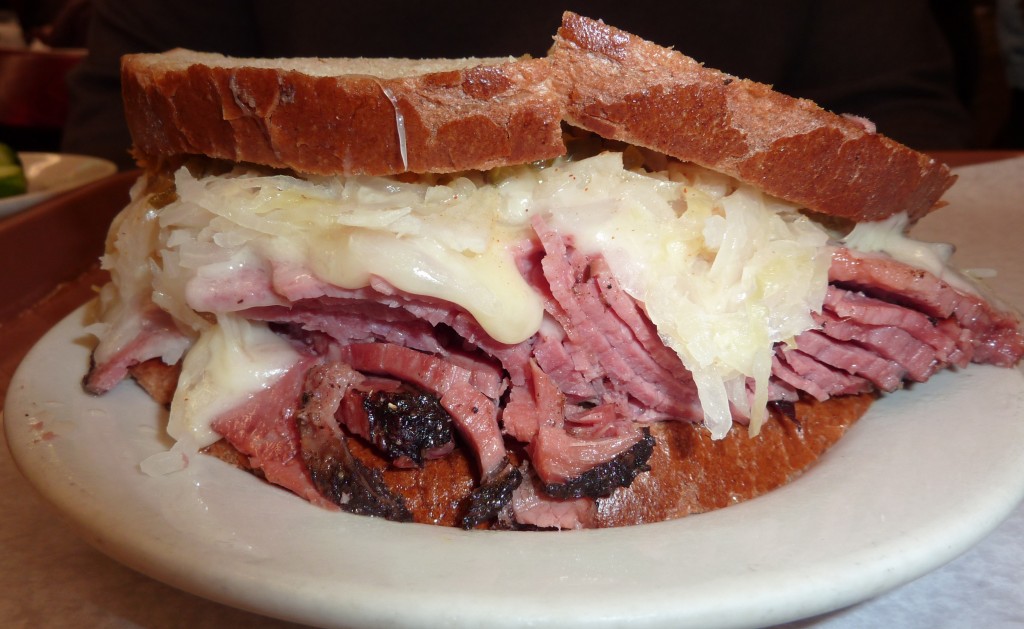 It's not the individual ingredients that make a Rueben so tasty, it's the sum of its parts. The combination of sauerkraut and Russian dressing. Brined and cured meat paired with swiss cheese. Or at least it should be. At Katz's, any potential this sandwich might have is dwarfed by over-rated pastrami and an exorbitant price tag ($15.75). Tourists might feel better that for the cost they get a heaping pile of meat, but it only renders the nuances of the Rueben, the very reasons we order this deli delight – the kraut, the mustard, the cheese – obsolete. Overall, the preparation feels apathetic, which is just how I feel about the sandwich.
The Contemporary: Pork Belly Rueben, Cafe Katja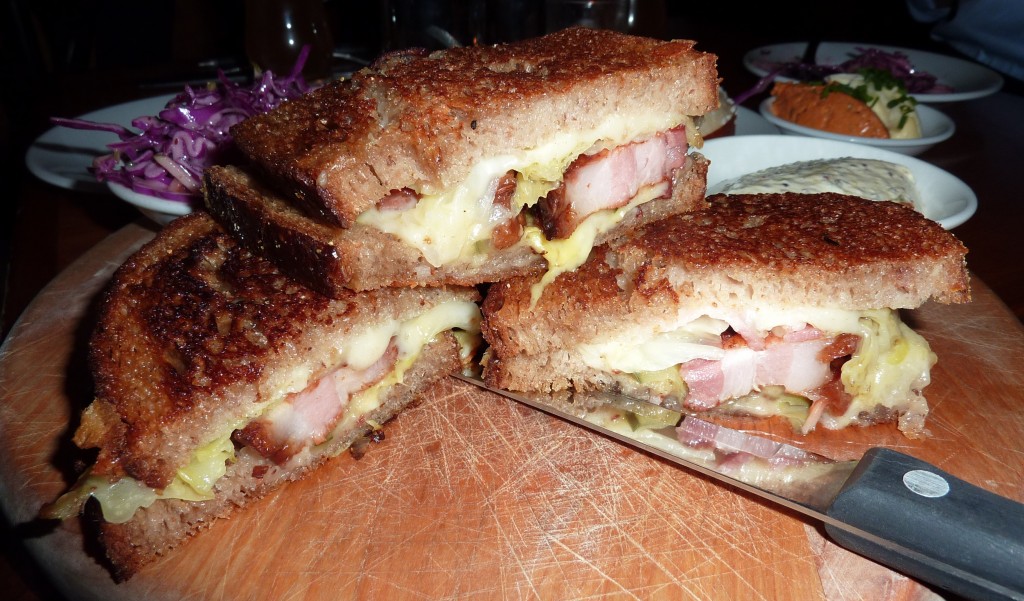 The Pork Belly was what initially wooed me, though it wasn't what ultimately wowed me. Katja's pigtastic version (and an economical one at $11) is all about the little things. The bread is buttered and griddled. The piquant mustard is a blockbuster. (The kind of mustard that makes you go home and question all the gourmet jars you keep in your fridge. The ones you thought were soooo good.) The cheese is melted and gooey. It's prepared so well it's hard not to fall a little bit in love.
Katja's pig prevails. Winner declared!