So is the theme, if not the mantra, of The Breslin. It should come as no surprise that in the Ace Hotel's hipster gastropub, brought to you by the same folks as the Spotted Pig, pork is king and oil is gold.
The Breslin's authentically tarnished ceilings and dark wood are not only gorgeous, they're inviting. Though you'll complain, you'll secretly relish the inevitable wait for your table amongst the attractive New Yorkers. You'll order a drink, maybe even a cask beer to get you in the mood, and take in the scene.
Decorative pigs adorn the walls. On your way out you'll realize they were taunting you, smiling and whispering: "you are what you eat!" You'll also wish they could be conjured to life to help with the sloppy service.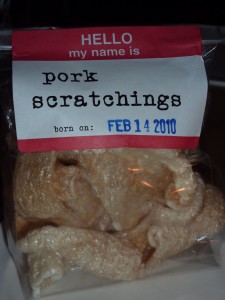 We oohed and ahhed at the pork scratchings' packaging just to discover it was a hog in piglet's clothing. The Scotch egg, fried in a batter of sausage and breadcrumbs, was too bloated with its own crust. Thankfully, The Breslin-coined scrumpets of twice fried lamb were worth the calories and the dill pickle juice that accompanied the raw oysters was something of a revelation. Pearl, Mary, Ed – are you listening?
One doesn't go to The Breslin for fish. Even the lamb burger seemed too healthy a choice. Once you're seated and resigned to your porkful fate, it's near impossible not to be wooed by the pig's foot. Don't believe the menu's claim that it feeds two. Four of us were hard-pressed to finish this behemoth.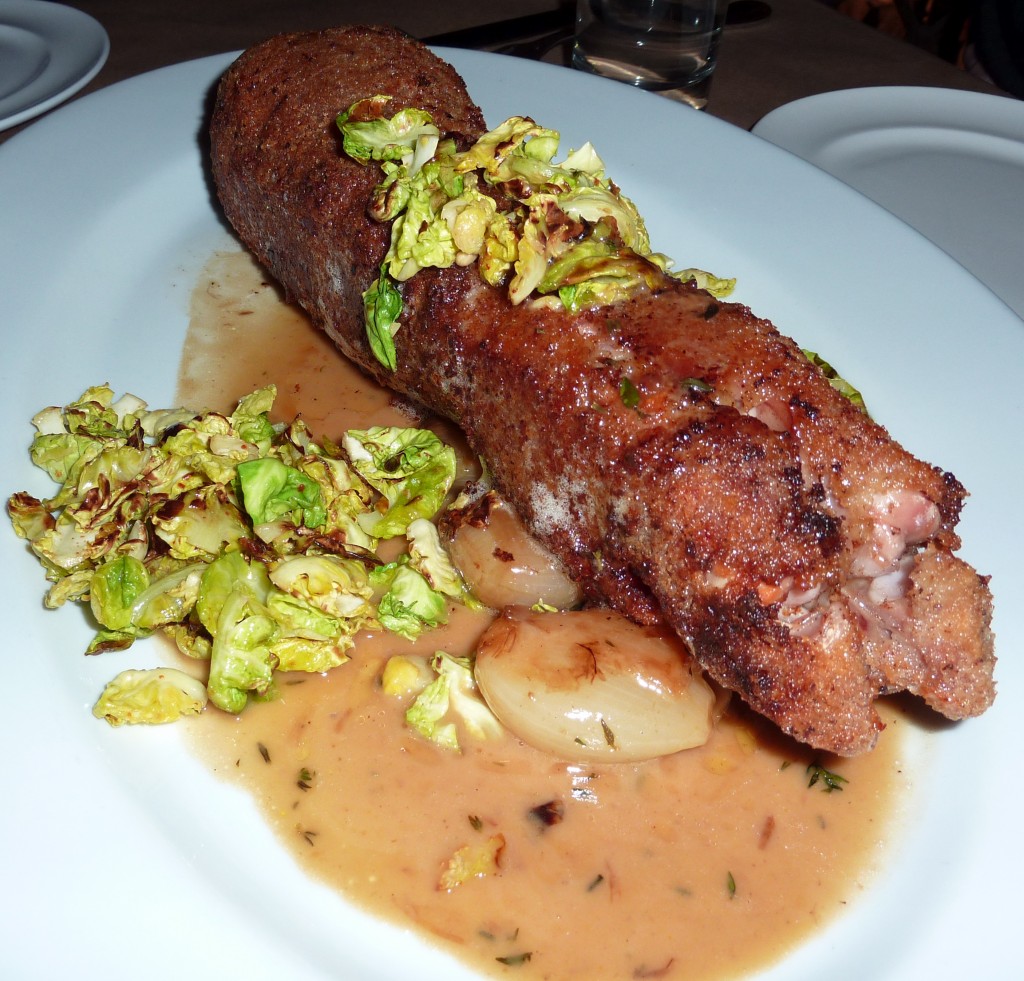 The foot is generously stuffed with ground pork before it's – yep, you guessed it – fried. At our table, the feeling was unanimous: the texture was unappealing and the flavor underwhelming. This was not a star trotter.
The smoked pork belly was the meal's savior, reminding us that pork deserves its time on the throne. We somehow managed to squeeze in an order of thrice fried chips and a side of cabbage & bacon.
For dessert, we simply couldn't stomach the donuts and instead focused on toffee pudding and chocolate. We had our fill of oil. We were fried.