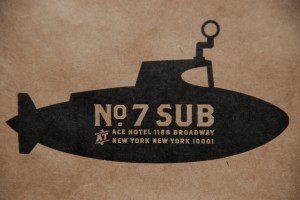 Anchored by the Breslin and flanked by No. 7 Sub and Stumpton Coffee, The Ace Hotel has become a gastro-mecca. Kudos to the brains behind this city-within-a-city, where behind its nourishing walls, you quickly forget about the pashmina and jewelry hawkers that are just a pig's throw away.
Despite my disappointing Breslin experience, I've been eager to return to Ace City since No. 7 Sub docked. It's the sandwich-only outpost of Brooklyn's No. 7 restaurant, where a couple of chefs are doing a lot of cool things. The journey to Manhattan has not water-logged their creativity.
Braised lamb is accompanied by mint jelly, romaine, and pappadam. A slab of tofu is fried, doused in General Tso's, and topped with broccoli mayo, roasted onions, and carrots. Ceviche comes with hummus and roast beef with pickled daikon. A protein, a foil, and dueling textures are always in play. We sampled the lamb and the tofu and were very impressed with both.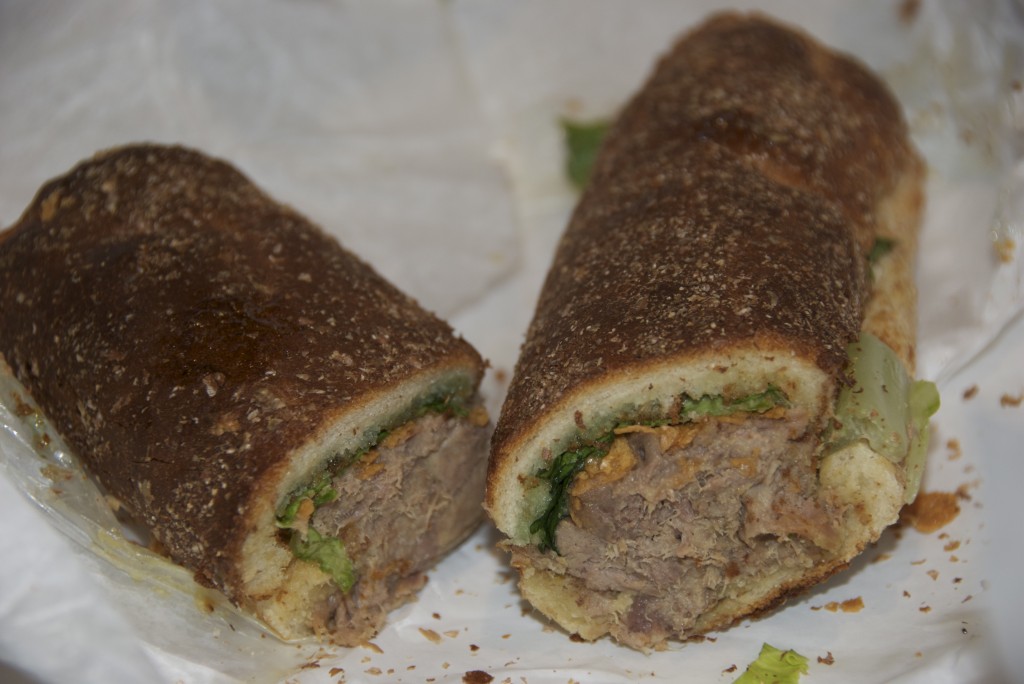 There was the perfect distribution and amount of toppings. Not once were we overtaken by the urge to do the "sandwich shuffle." You know the jig – it usually involves shifting a tomato slice and removing a lettuce leaf. The lamb was moist and the the tofu was perfectly sauced, but the bread, acting like an impenetrable seal, didn't let a morsel or drip escape.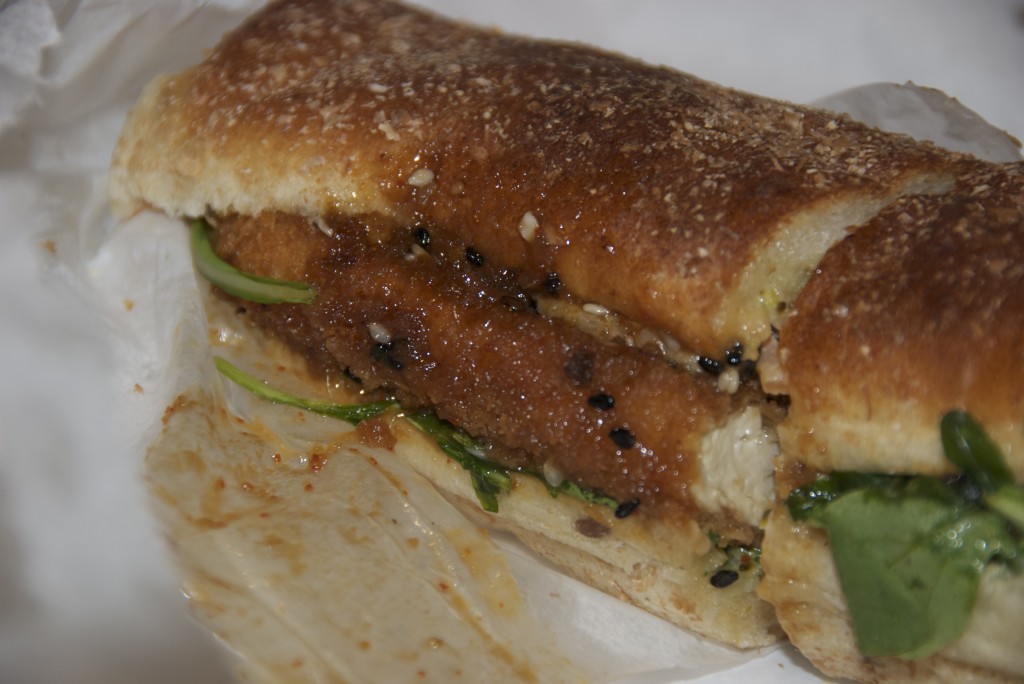 The bread, baked in Brooklyn, is a smart and well-proportioned vehicle for the cargo. It has a wheaty flavor and wee bit of crunch. It's easy to get your hands around.
There's no place to sit, the subs are $9 each, and the wait can be up to 30 minutes (15 minutes to order, 15 while they make your sandwich). But sub or no sub, it beats crossing the river to Brooklyn.