Pain D'Avignon, bread supplier to some of New York's top restaurants – Eleven Madison Park, Momofuku, and Corton just to name a few – recently opened a NY retail location in the Essex Street Market. Today I stopped in to check out the new digs. What the bakery outpost lacks in square footage it makes up in charm. Loaves, rolls, croissants, and baguettes cover every inch of counter and shelf space.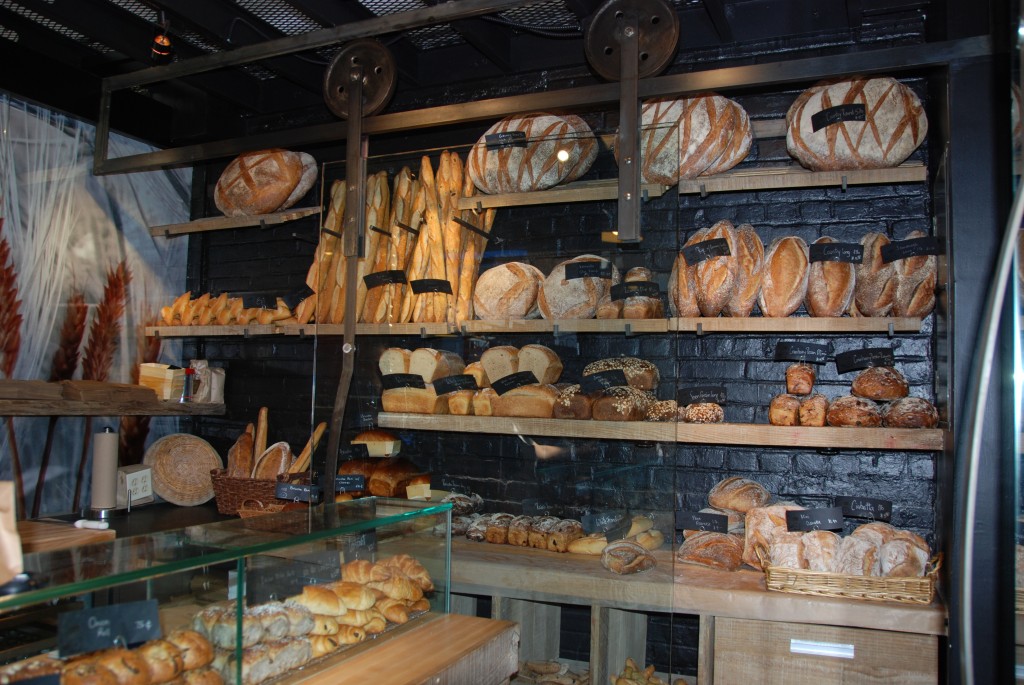 It was hard to resist one of my favorite bread indulgences, the Cranberry-Pecan Round ($6.50) which turned out to be softer than expected on the inside, with just the right amount of exterior crunch and cranberry tartness. It is a definite contender for Balthazar's Cranberry-Walnut Round ($8) which is a tad denser and sweeter.
Tip Alert: If you come by in the evening and they're not sold out, you'll be able to purchase half loaves. They're open from 8am-7pm Monday-Saturday. Sometime soon Pain D'Avignon plans to sell sandwiches and coffee as well.